Rosen Relies on "Reid Machine" in Final Weeks of the Campaign
Nevada Democrat Jacky Rosen was handpicked by Harry Reid to run for the U.S. Senate. Even after many months on the campaign trail, Rosen remains dependent on Reid's support, according to a new report: "Rosen was recruited by Harry Reid, whose grassroots and voter-registration operation, the fabled "Reid Machine," is, in part, what turned Nevada […]
September 26, 2018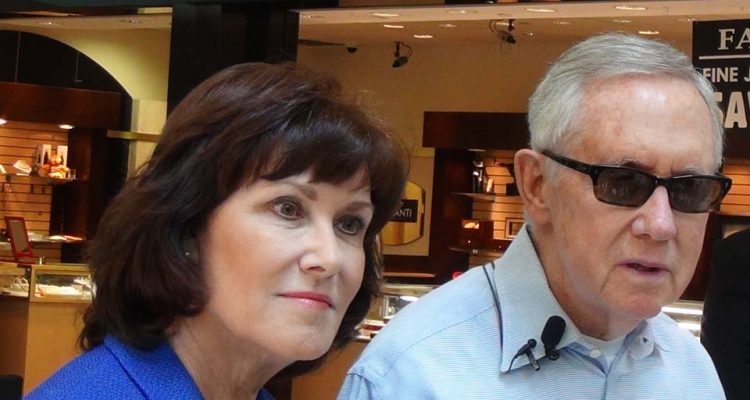 Nevada Democrat Jacky Rosen was handpicked by Harry Reid to run for the U.S. Senate. Even after many months on the campaign trail, Rosen remains dependent on Reid's support, according to a new report:
"Rosen was recruited by Harry Reid, whose grassroots and voter-registration operation, the fabled "Reid Machine," is, in part, what turned Nevada purple — and is still going strong, despite the senator's retirement. It's easy to see why the congresswoman was tapped: She's an uncontroversial candidate, a vanilla Democrat — pro-choice, pro-environment, pro-immigration, pro-Obamacare, in favor of expanding background checks for gun purchases — with a mere one-term voting record to scrutinize."
Without any record of accomplishment in the House, Rosen will need to do more than just ride on the support of the retired senator. Nevada voters want a senator that will represent their interests in D.C., not just a "vanilla" puppet for the progressive left.
Keep tabs on the Democrats. Sign up for news.
Keep tabs on the Democrats. Sign up for news.