Senate Democrats' Nuclear Option Regrets Grow
There are few longer-lasting accomplishments than confirming judges to the federal bench. Because of that, Senate Majority Leader Mitch McConnell and Senate Republicans' record setting pace for judicial confirmations should be applauded across the country. All told, the Senate has confirmed more appellate court judges, by this point in the term, than at any time […]
December 7, 2017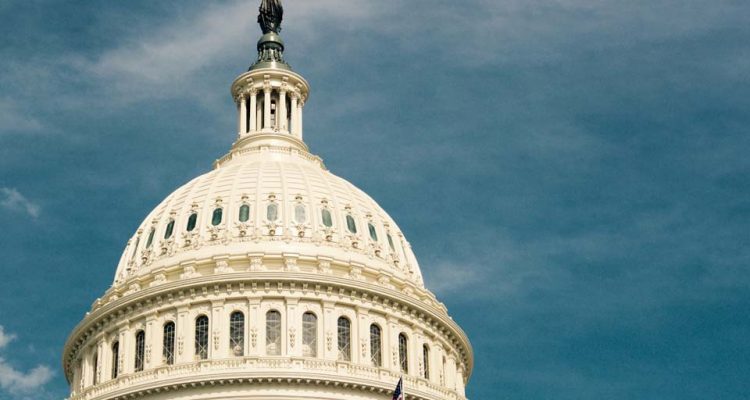 There are few longer-lasting accomplishments than confirming judges to the federal bench. Because of that, Senate Majority Leader Mitch McConnell and Senate Republicans' record setting pace for judicial confirmations should be applauded across the country. All told, the Senate has confirmed more appellate court judges, by this point in the term, than at any time since Nixon:
"Nine confirmations in little more than a month have lifted the total number of judges confirmed during the Trump presidency to 16. Along with the major prize — Supreme Court Justice Neil Gorsuch — Trump can say he got more appellate court justices confirmed at this date in his presidency than any predecessor since Republican Richard Nixon."
Unsurprisingly, Senate Democrats are rightfully kicking themselves because they played a significant part in Senate Republicans' tremendous pace:
"There is little they can do to stop a nominee they deem unsuited for a lifetime appointment to the federal bench except stall. Thanks to steps then-Senate Majority Leader Harry Reid, a Nevada Democrat, put into motion three years ago, it no longer takes 60 votes to get a confirmation past a filibuster, the standard for the previous four decades. Democrats changed the rules out of frustration with the GOP using the 60-vote threshold for confirmation to block Obama's nominees to the U.S. Court of Appeals for the District of Columbia Circuit. But the short-term gain is turning into long-term pain for Democrats."
Powerless to obstruct the Senate, Senate Democrats have now been limited to just second-guessing their past nuclear option decision:
"'The judiciary is so critical to the Republican right wing that we had to expect they were ready to move heaven and earth,' said Sen. Dick Durbin, D-Ill. 'It was a big mistake if you think that we could have anticipated Donald Trump as president, and no one did. …. It turned out that we were wrong.'"
Some, like Senator Dianne Feinstein, the ranking Democrat on the Senate Judiciary Committee, have also started to complain about the process by which judicial appointments are sent to the floor:
"Ranking member Dianne Feinstein (D-Calif.) said it was the fastest confirmation pace for circuit court nominees she could remember in her 25 years on the committee. 'I want to point out that it's a marked contrast to the traditional rate of confirmations,' she said. 'For example, last week marked the fourth hearing since May when two circuit court nominees were on the agenda the same day. That's four times in six months, yet this committee only held three hearings with two circuit court nominees in all eight years of the Obama administration.'"
These complaints aren't worth much though. Senate Democrats irrevocably changed the process in 2013 to benefit their liberal agenda, and now that they've lost their majority they don't like it. Elections have consequences.
Keep tabs on the Democrats. Sign up for news.
Keep tabs on the Democrats. Sign up for news.