Senator McCaskill Still Holding A "Significant" Amount Of Tainted Franken Cash
Today, disgraced Senator Al Franken (D-MN) will resign from the Senate. Yet, while Senator Claire McCaskill (D-MO) donated the $30,000 Senator Franken's gave her, she has stayed silent on what she's going to do with to proceeds from the November 4th fundraising events Senator Franken headlined for her. By Senator McCaskill's own admission, Senator Franken's […]
December 7, 2017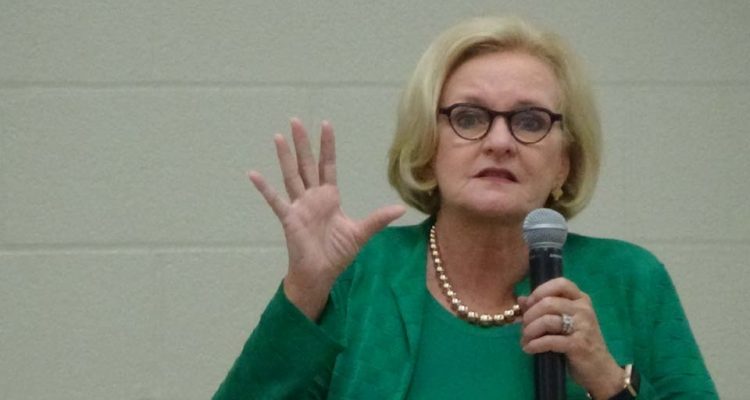 Today, disgraced Senator Al Franken (D-MN) will resign from the Senate. Yet, while Senator Claire McCaskill (D-MO) donated the $30,000 Senator Franken's gave her, she has stayed silent on what she's going to do with to proceeds from the November 4th fundraising events Senator Franken headlined for her. By Senator McCaskill's own admission, Senator Franken's day of fundraising last month represented a "very successful day of fundraising" for her campaign and the Missouri Democratic Party:
"'Don't mistake [Franken's] wit and humor as any substitute for his heart,' McCaskill said in her speech. 'He agreed to come to Missouri tonight to help us, but he also agreed to work all day long helping us raise money for our campaign, crisscrossing the state.' 'We had a very successfully day of fundraising for the campaign, because of this man,' McCaskill said."
According to own Senator McCaskill's statements, the support Senator Franken garnered for her campaign was significantly greater than the $30,000 she has already donated. She must immediately donate all proceeds from her day spent "crisscrossing the state" with Senator Franken. Anything less is unacceptable.
Keep tabs on the Democrats. Sign up for news.
Keep tabs on the Democrats. Sign up for news.