Sherrod Brown's Vietnam Era Bombast Uncovered
Senator Sherrod Brown (D-OH) has been in politics since the 1970s. During that time, he's shown that he's no moderate when it comes to tax and spend policies, and also no moderate when it comes to his over the top rhetoric. Yesterday, the Columbus Dispatch published a story that showed that just five days after […]
June 26, 2017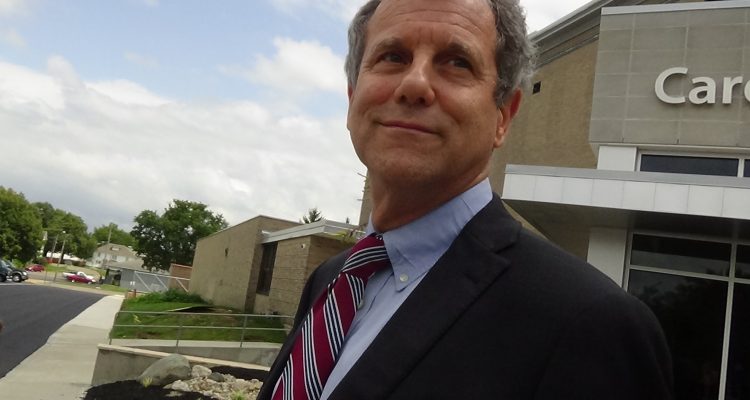 Senator Sherrod Brown (D-OH) has been in politics since the 1970s. During that time, he's shown that he's no moderate when it comes to tax and spend policies, and also no moderate when it comes to his over the top rhetoric.
Yesterday, the Columbus Dispatch published a story that showed that just five days after the Kent State shooting, Brown was spouting off about America becoming a "fascist police state":
"The National Republican Senatorial Committee wants Ohio voters to know, for instance, that a letter to the editor of the Mansfield News Journal that Brown wrote as a high-schooler — and published five days after four students were killed at Kent State University —protested the U.S. incursion into Cambodia. It harshly criticized President Richard Nixon's move, saying America is fast approaching 'a fascist police state.'"
Worryingly, the Columbus Dispatch also uncovered that Senator Brown was keen to use North Vietnamese talking points in his newspaper writing while at Yale in the early 1970s:
"And in 1971, Brown, who was then a freshman at Yale, wrote a letter to the newspaper criticizing Nixon for demanding that North Vietnam release all American POWs before withdrawing U.S. troops. The committee also notes that one of Brown's letters pointed out how some Communist propaganda in Vietnam 'happens to be true,' in contrast with Americans' statements that U.S. bombings 'are in the name of freedom.'"
Sherrod Brown was out of touch with mainstream America back in the 1970s, and today his far-left politics make him wrong for Ohio. Stories like this one only reinforce just how out of touch Brown really is.
Keep tabs on the Democrats. Sign up for news.
Keep tabs on the Democrats. Sign up for news.