"Sign Of Duress For Elizabeth Warren"
In another political stunt, Sen. Elizabeth Warren announced this morning that she is swearing off big money fundraisers for her 2020 presidential bid. However, Warren has not always been the torchbearer for disavowing high dollar donors as she likes to portray: Free Beacon: Elizabeth Warren Attends Martha's Vineyard Dinner Hosted by Big Bank Executive Washington […]
February 25, 2019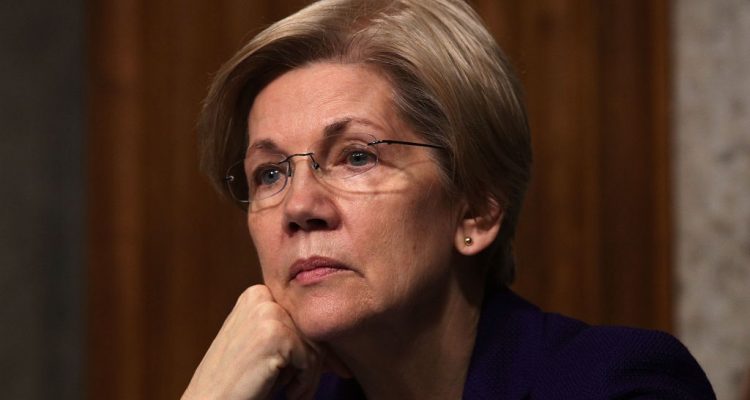 In another political stunt, Sen. Elizabeth Warren announced this morning that she is swearing off big money fundraisers for her 2020 presidential bid. However, Warren has not always been the torchbearer for disavowing high dollar donors as she likes to portray:
Free Beacon: Elizabeth Warren Attends Martha's Vineyard Dinner Hosted by Big Bank Executive
Washington Examiner: Here are the federal lobbyists who have funded Elizabeth Warren, despite her pledge to reject such money
The Boston Globe also noted her ties to a law firm that awarded bonuses to employees who donated to Democratic candidates as a way to skirt campaign finance laws.
Warren is likely masking the fact that her campaign is struggling to raise money by pretending to be a progressive purist.
This feels like one of the more revealing developments of the early 2020 campaign.

1. It's a sign of duress for Warren, who I'm told has not hit small-dollar $$ targets.

2. It will also be powerful cudgel and differentiator on a crowded debate stage.https://t.co/XoVnqUmwEM

— Shane Goldmacher (@ShaneGoldmacher) February 25, 2019
Her campaign only raised $299K on the first day through ActBlue, a number that pales in comparison to Bernie Sanders's $6 million.
Keep tabs on the Democrats. Sign up for news.
Keep tabs on the Democrats. Sign up for news.