February 14, 2018
Tax Reform And Pelosi Behind The New GOP Lead In The Generic Ballot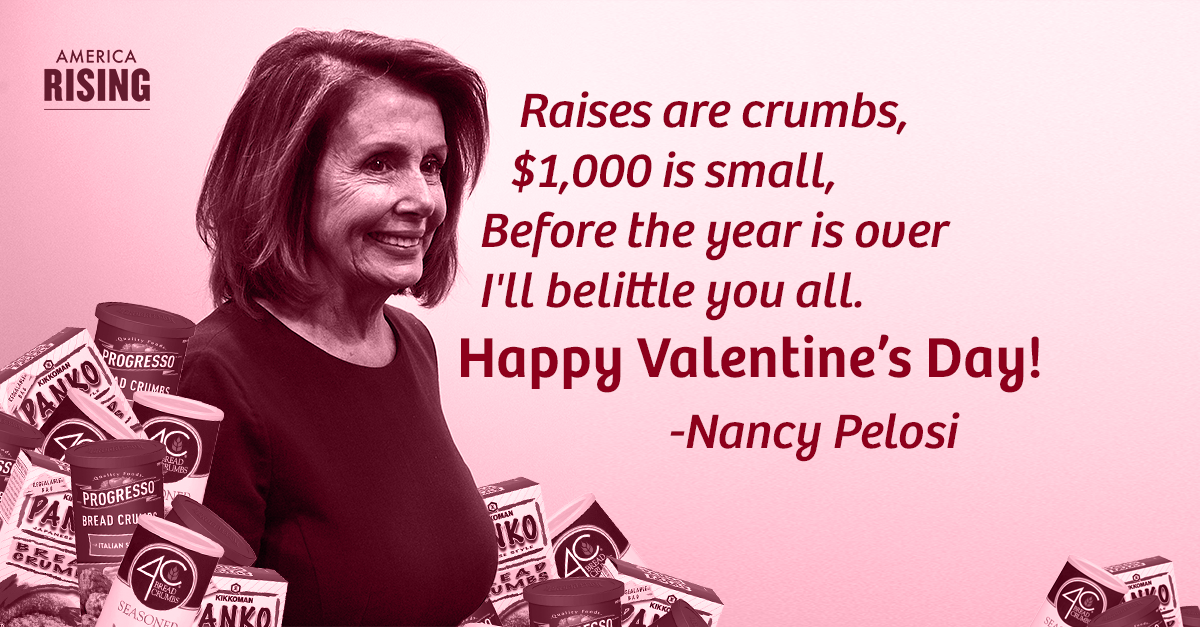 In heartwarming news for Valentine's Day, a new poll shows Republicans have taken a one-point lead in the congressional generic ballot, after being behind by an average 13 points just a few months ago.
The numbers are driven by voters trusting Republicans more, by an 11-point margin, on handling the economy. This tracks with a recent Democrat poll showing that support for the Republican tax plan has jumped by 14 points since the end of last year.
Most notably, nearly half of voters have an unfavorable view of Democrat Leader Nancy Pelosi. This comes after Pelosi has gone around the country deriding bonuses, pay increases, cuts in utility rates, new family and health benefits, and tax cuts as "crumbs." Needless to say, Nancy Pelosi is the gift that keeps on giving.