#TBT: They Were For It Before They Were Against It
As President Trump signs into law The Economic Growth, Regulatory Relief, And Consumer Protection Act to roll back the harmful regulations set in place by Dodd-Frank, it appears some vulnerable Senate Democrats are forgetting their previous votes. They're now claiming to be champions of community banks and small businesses while in reality they supported the […]
May 24, 2018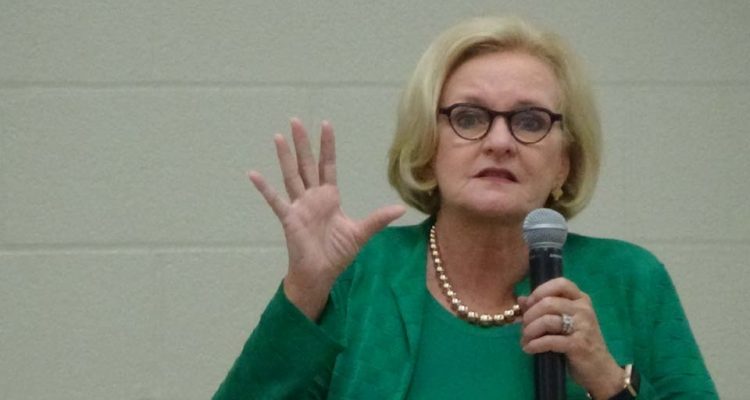 As President Trump signs into law The Economic Growth, Regulatory Relief, And Consumer Protection Act to roll back the harmful regulations set in place by Dodd-Frank, it appears some vulnerable Senate Democrats are forgetting their previous votes. They're now claiming to be champions of community banks and small businesses while in reality they supported the legislation that enacted the regulations in the first place.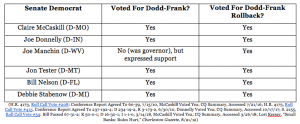 For today's #TBT a few of our favorite quotes from this group of Senators in 2010:
McCaskill Called The Financial Reform Rules Being Proposed "Common Sense." "The rules we are proposing are common sense. Banks shouldn't be allowed to leverage 30-1 bets with money they don't have. We need to bring transparency and accountability to the derivatives markets, ensuring that complicated, exotic financial transactions are transparent, and that both parties have the capital to make good on transactions." (Sen. Claire McCaskill, "Stop Gambling With Our Economy," Press Release, 5/5/10)
Donnelly Said That Dodd-Frank "Puts In Place Rational Rules." "This legislation puts in place rational rules so that the hard work of our families and small businesses is never again put in jeopardy by those who put greed ahead of integrity.'" (Joe Donnelly, "Congressman Donnelly Supports Financial Regulatory Reform," Press Release, 12/11/09)
Tester Hailed The Passage Of Dodd-Frank, Saying It Will Strengthen Montana's Community Banks And Credit Unions, Protect Investors And Families, And Permanently End Taxpayer-Funded Bailouts Of Wall Street. "'This reform finally gets rid of the notion that any private company can somehow be 'too big to fail,' said Tester, the only Senate Democrat to have voted against both bailouts of Wall Street and the U.S. auto industry. 'I don't believe in bailouts. But I do believe in making sure folks are playing by the same rules.'" (Sen. Jon Tester, "Tester Hails Passage Of Final Wall Street Reform Bill," Press Release, 7/15/10)
Keep tabs on the Democrats. Sign up for news.
Keep tabs on the Democrats. Sign up for news.