SIGN THE PETITION: Dear Democrats, No New Taxes!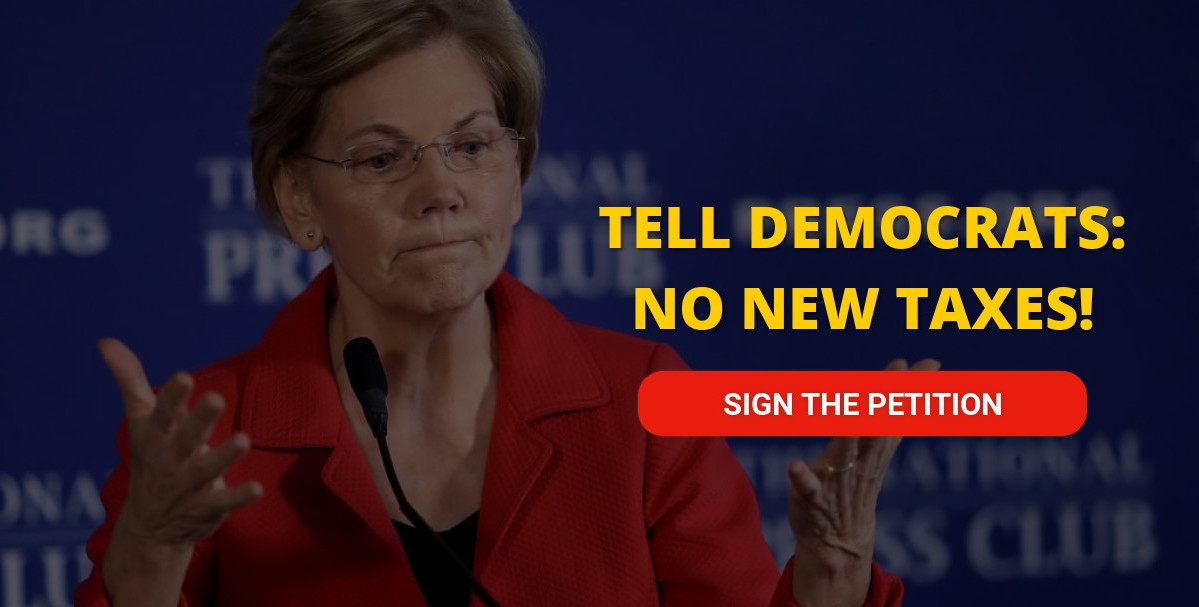 From Alexandria Ocasio-Cortez's proposal to increase the tax rate to upwards of 70% to Elizabeth Warren's "Wealth Tax," Democrats are introducing new and crippling taxes as fast as they can think of them. With Democrats expecting over a dozen presidential candidates, it's only a matter of time before their "Race to the Left" results in the most extreme tax hikes on the American people.
Sign the petition below to tell Democrats you oppose any and all tax hikes!