The 2020 Race To The Left Will Be On Full Display This Weekend
As progressive activists and bloggers gather at the Netroots conference this weekend in New Orleans, the likely Democratic presidential contenders planning to attend will be looking for new ways to stand out and appease the far-left gathering with a penchant for causing problems for national Democrats: Who will get booed at Netroots Nation this year? […]
August 2, 2018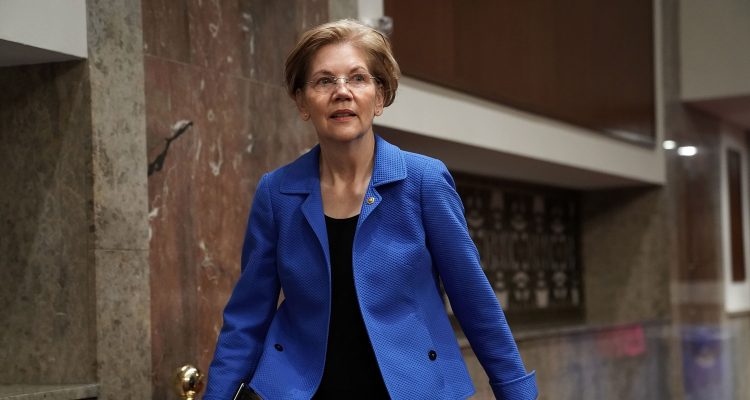 As progressive activists and bloggers gather at the Netroots conference this weekend in New Orleans, the likely Democratic presidential contenders planning to attend will be looking for new ways to stand out and appease the far-left gathering with a penchant for causing problems for national Democrats:
Who will get booed at Netroots Nation this year?

The top annual gathering of progressives kicked off here Thursday morning with progressives feeling more emboldened than ever as the Democratic Party moves left. The event is no stranger to protests, with Bill Clinton, Joe Biden, and Harry Reid, among many others, all being heckled by activists demanding more from party leaders.
And this year, the competition will be tough, with Democratic Socialists like Alexandria Ocasio-Cortez speaking at the event and Tom Steyer already calling out Democrats for not supporting impeachment:
Ratcheting up the prospects for intraparty friction, Tom Steyer, the billionaire environmentalist and top Democratic donor, will lash out at congressional Democrats on Thursday over their reluctance to embrace an impeachment push against President Donald Trump.

Speaking at the Netroots Nation gathering of progressive activists in New Orleans, Steyer will accuse party leaders of ducking the debate over Trump's fitness for office out of political timidity.
So the main question is what will these presidential contenders do to get a leg up ahead of the 2020 primary?
Keep tabs on the Democrats. Sign up for news.
Keep tabs on the Democrats. Sign up for news.