Three Ways that the Menendez Trial is a Ticking Time Bomb for Democrats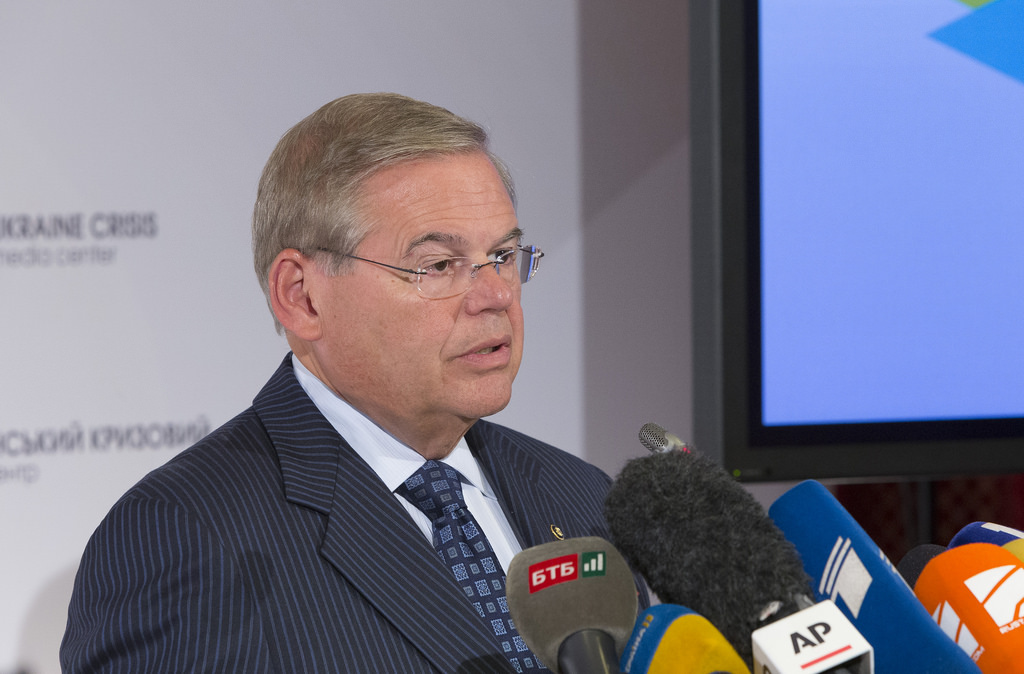 In the history of the United States Senate, only twelve sitting Senators have been indicted. Today, Senator Menendez adds to this ignominious legacy when his felony corruption and bribery trial starts in Newark. Obviously, Senator Menendez has the most on the line during his corruption trial, but the stakes are also high for the Democratic Party.
At the outset of Menendez's trial, America Rising PAC seeks to outline the three ways the trial adversely impacts the Democratic Party from its inception:
Sitting In A Newark Courtroom, Not The Senate Floor. September promises to be an extraordinary busy month for the United States Senate. With the partisan margins in the Senate razor thin, Minority Leader Chuck Schumer will need every vote he can get. As the Associated Presspointed out, had Menendez been absent from this summer's critical health care vote, the Republicans might have succeeded. Yet, after Judge William Walls' stinging rebuke, Senator Menendez will not be able to alter the federal court system's schedule for his own convenience in attending his Senate votes. That means that Senator Menendez will be an empty desk for Senate Democrats this fall. Furthermore, New Jersey will be shortchanged one Senator during critical moments, which is not something that will play well with voters.
Defending A Felon In The Senate? In 2008, then-Senator Ted Stevens was convicted of multiple felonies. Following his felony conviction, Barack Obama called on Stevens to "step down" from the Senate. Harry Reidadded that "a convicted felon is not going to be able to serve in the United States Senate." In a couple of months, Senate Democrats could soon face their own admonitions. If Senator Menendez is convicted before January, Senate Democrats will be forced to choose between standing up for a felony serving in the United States Senator or relinquishing a Senate seat to someone appointed by Republican Governor Chris Christie. Every single Senate Democrat will need to state publicly where they stand: with the desperate partisanship of Chuck Schumer or with the rule of law.
Deep Ties Throughout The Democratic Party. Even after his indictment, Senator Menendez has remained a deeply influential figure within the Democratic Party. His generous campaign donations to his colleagues clearly demonstrate his deeply entrenched leadership within the Party. Just this year, Senator Menendez has made the following contributions:
$5,000 to Senator Chris Murphy (D-CT)
$10,000 to Senator Jon Tester (D-MT)
$10,000 to Senator Debbie Stabenow (D-MI)
$10,000 to Senator Kirsten Gillibrand (D-NY)
$5,000 to Senator Elizabeth Warren (D-MA)
$10,000 to Senator Tim Kaine (D-VA)
If Senator Menendez is convicted, those Democrats should face scrutiny and many awkward questions from voters and reporters.
Throughout the trial, America Rising will be aggressively highlighting the many different ways this embarrassing ordeal shines a negative light on the Democratic Party. For example, federal prosecutors have alleged in their briefs filed last week the ways in which former Senate Majority Leader Harry Reidwas complicit in Senator Menendez's web of illicit activity. The Democratic Party was seen as the epitome of the corrupt, failed status quo in 2016. Senator Menendez's corruption trial will only solidify that narrative as voters look forward to the 2018 midterms.