Tom Steyer Prepares To Light More Of His Money On Fire
California billionaire Tom Steyer has long had more money than political sense. This past year, as Democrats picked through the wreckage of 2016, it was shown that Steyer's political spending was the worst in terms of return on investment. During the 2016 cycle, Steyer's political operation spent $87.6 million and failed to elect even half […]
January 8, 2018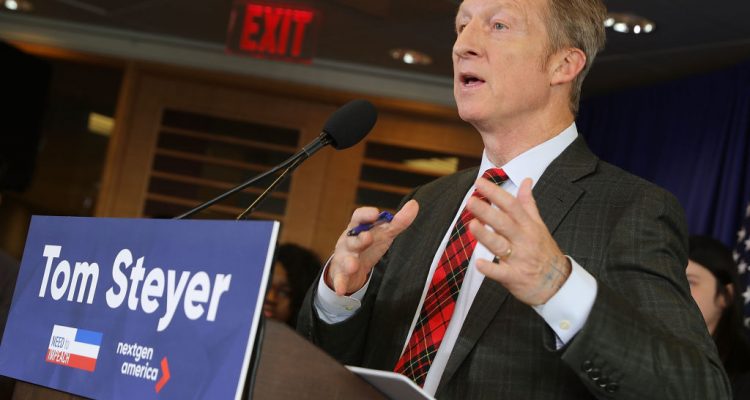 California billionaire Tom Steyer has long had more money than political sense. This past year, as Democrats picked through the wreckage of 2016, it was shown that Steyer's political spending was the worst in terms of return on investment. During the 2016 cycle, Steyer's political operation spent $87.6 million and failed to elect even half of the candidates they backed.
Now, he's back at it, this time looking to flip the House with up to $30 million in spending in swing districts:
"Having ruled that out, and while raising his national presence with a $20 million campaign to impeach President Trump, Steyer now plans to spend at least $30 million to build NextGen Rising, his 2018 campaign to increase millennial voter turnout. The targets are 24 Republican-controlled congressional districts and a handful of swing seats currently held by Democrats, in 10 states."
Yet, Steyer's spending could backfire, especially if candidates in swing districts are closely connected with Steyer's extreme liberalism. One thing is certain though, Steyer's profligate spending is about to buy a lot of Democratic consultants' beach houses.
Keep tabs on the Democrats. Sign up for news.
Keep tabs on the Democrats. Sign up for news.