Two Bad Headlines Showcase Dem Leaders In Turmoil
DNC Chairman Tom Perez and DNC Deputy Chairman Keith Ellison are having a tough summer. Donors are spurning the DNC en masse, while many of their personal statements have gotten them into trouble. News broke yesterday that Congressman Ellison made the newest gaffe, when he admitted that House Minority Leader Nancy Pelosi secretly supported single-payer: […]
August 22, 2017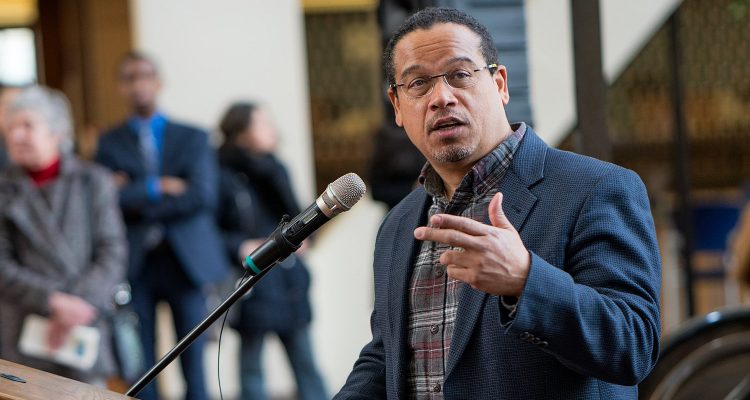 DNC Chairman Tom Perez and DNC Deputy Chairman Keith Ellison are having a tough summer. Donors are spurning the DNC en masse, while many of their personal statements have gotten them into trouble.
News broke yesterday that Congressman Ellison made the newest gaffe, when he admitted that House Minority Leader Nancy Pelosi secretly supported single-payer:
"House Minority Leader Nancy Pelosi is more supportive of pursuing a single-payer health care system than she's willing to publicly admit, deputy Democratic National Committee chair and Minnesota Rep. Keith Ellison said in video obtained by The Daily Caller."
After this revelation, those comments quickly made headlines:
Daily Caller: EXCLUSIVE: Keith Ellison Reveals Nancy Pelosi's Real Views On Single-Payer [VIDEO]
Free Beacon: Ellison Tells Dem Meeting That Pelosi Supports Medicare for All
Hot Air: Keith Ellison: Pelosi Supports Single-Payer But Doesn't Want To Say So In Public
Townhall: 'Anyone Taping Me?' Ellison Reveals How Pelosi Really Feels About Single-Payer
IJR: Keith Ellison Asks Dem Crowd if Anyone Is Recording Him, Then Spills Little Secret About Nancy Pelosi
The second damaging headline concerns the DNC's dreadful fundraising. The DNC just had their worst fundraising month since January 2009, and is being significantly outraised by the RNC:
"The Democratic National Committee has a fundraising problem. In July, the DNC raised $3.8 million, lagging far behind its Republican counterpart, which raised $10.2 million in the same month. This is the worst haul for any month since January 2009, when Barack Obama was first inaugurated. Overall, during the first half of 2017, the RNC has pummeled the DNC, raising $75.4 million to the Democrats' $38.2 million."
The headlines reporting on the DNC's July fundraising total have been as brutal as those about Ellison's comments:
Washington Post: The Democratic National Committee's abysmal fundraising
Fox News: DNC cash crunch fuels Dem frustration, questions about Perez leadership
The New Republic: Yes, Democrats Have a Fundraising Problem
Washington Times: Democrats hit another low fundraising month nationally; House group performs better
CBS: DNC trails RNC in July fundraising by over $6 million
Free Beacon: Scarborough Stunned at DNC's Poor Fundraising: 'What Does That Say About the Democratic Party Right Now?'
Keep tabs on the Democrats. Sign up for news.
Keep tabs on the Democrats. Sign up for news.