VIDEO: Bernie Sanders Avoids Questions On Bill De Blasio's Donor Scandal
New York City Mayor Bill de Blasio's shady dealings have caused bad headlines for him all year. Events escalated last week when one of his biggest donors, Jona Rechnitz, testified that he "showered [de Blasio] with money and got the results he expected from City Hall": "Describing one element of the criminal offense to which […]
October 30, 2017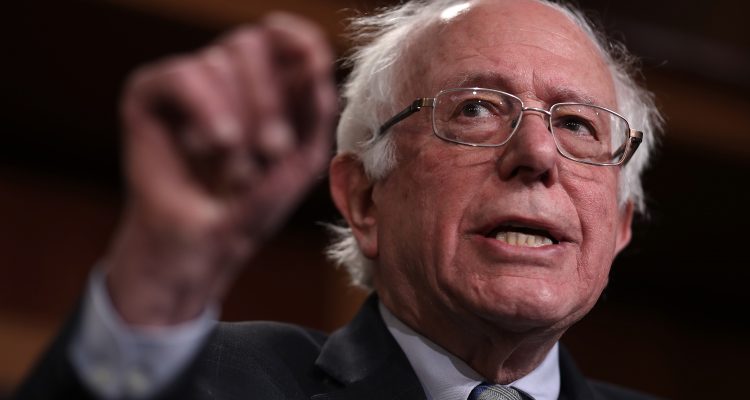 New York City Mayor Bill de Blasio's shady dealings have caused bad headlines for him all year. Events escalated last week when one of his biggest donors, Jona Rechnitz, testified that he "showered [de Blasio] with money and got the results he expected from City Hall":
"Describing one element of the criminal offense to which he admitted guilt, Rechnitz, 33, kept it simple, saying he 'was giving money to the mayor of New York in exchange for favors.' The deep-pocket donor for the first time detailed his regular interactions with the mayor, revealing that de Blasio came to his office before the 2013 election, gave him his personal cell number on the back of a business card, and 'told me to call if there's anything I need, always be in touch.'"
In addition to causing major problems for Mayor de Blasio, these latest allegations are also putting many major politicians in a tough spot. When they stand with de Blasio they are confronted with questions about the growing scandal. Today, at a rally for de Blasio's campaign, Senator Bernie Sanders had to dodge questions about the favors de Blasio did for donors and whether it contradicted his own stands against money in politics:
The controversy has also created problems for Senate Minority Leader Chuck Schumer (D-NY). Like Sanders, Schumer was confronted with this latest de Blasio donor scandal, and dodged multiple questions:
"Schumer was asked several times whether recent headlines and allegations of pay-to-play culture at City Hall had given him any pause before endorsing de Blasio. 'The mayor has done an outstanding job. He's answered questions on those issues. To me, crime, jobs, [are] the top two criteria,' Schumer said. 'I'm proud to endorse him.' Asked whether he had sought any assurance from de Blasio that the allegations were false, Schumer would only say, 'I answered your question.'"
For years, it's been clear that Mayor de Blasio was engaged in massive pay-to-play practices. As Election Day approaches, de Blasio's campaign has now embroiled leading Democrats into his scandal, with potentially far-reaching consequences.
Keep tabs on the Democrats. Sign up for news.
Keep tabs on the Democrats. Sign up for news.