VIDEO: FBI Questions Touch A Nerve With Cuomo
This year, Governor Andrew Cuomo's administration has hired many former Obama and Clinton political staffers, and paid them with funds that should have gone to helping New Yorkers. For example, Governor Cuomo hired former Obama staffer Joel Wertheimer to be his staff secretary and paid him using the budget of the Office of Alcoholism and […]
December 13, 2017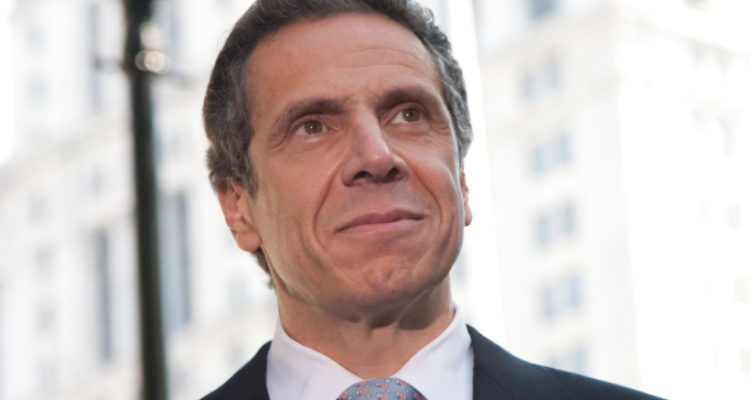 This year, Governor Andrew Cuomo's administration has hired many former Obama and Clinton political staffers, and paid them with funds that should have gone to helping New Yorkers. For example, Governor Cuomo hired former Obama staffer Joel Wertheimer to be his staff secretary and paid him using the budget of the Office of Alcoholism and Substance Abuse Services which is supposed to be used to "help people recover from addiction." Governor Cuomo's government also hired Robert Gibbon to be his assistant counsel for transportation and paid him using the budget of the Justice Center, which is meant to "investigate allegations of abuse and neglect at homes for the disabled."
Now those hires are being investigated by the FBI, and Governor Cuomo's lame excuses are piling up. This afternoon, he was questioned by reporters about the federal investigation, and if his pique and sarcasm are any clue, he's very nervous about the probe:
The other notable moment for Governor Cuomo today was his outrageous answer to questions about Sam Hoyt. Hoyt is under investigation for sexual harassment, and yet Governor Cuomo said that "does not think it was a mistake to have hired Sam Hoyt." Shockingly, in addition to Hoyt's current problems, he was also accused of allegedly sexually harassing a 19-year-old intern in 2003:
"During his time in the Assembly, Hoyt was admonished for inappropriate contact with a 19-year-old intern in the chamber. Hoyt, who represented Buffalo's west side, said he would be her 'human lollipop' in text message from 2003 that was reported in 2008. Cuomo hired Hoyt three years later in 2011, saying he 'puts the needs of his constituents and community first' and 'demonstrated the type of dedication and enthusiasm required' to revitalize Buffalo's economy."
Through all this, Governor Cuomo stood by Hoyt, his political ally. The Governor's inability to take responsibility for hiring someone he knew had harassed a teenage is just the latest example of his tone-deafness on this serious issue.
Keep tabs on the Democrats. Sign up for news.
Keep tabs on the Democrats. Sign up for news.