WaPo Fact Check: Nelson Earns Four Pinocchios for Russian Hacking Claim
Today, the Washington Post fact checked Florida Democrat Bill Nelson's assertion that Russia had penetrated the states' voting system. As the fact check found, there is no evidence to back this up. Attempting to defend his uncorroborated claims, Nelson said the info was "classified," but as the Post pointed out: "Nelson, however, went on to […]
August 17, 2018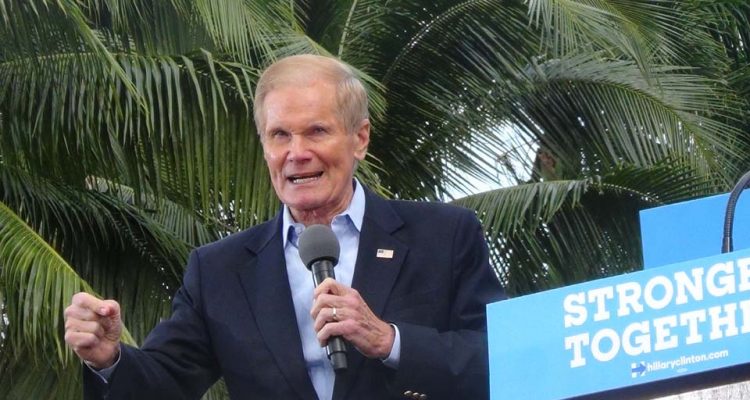 Today, the Washington Post fact checked Florida Democrat Bill Nelson's assertion that Russia had penetrated the states' voting system. As the fact check found, there is no evidence to back this up. Attempting to defend his uncorroborated claims, Nelson said the info was "classified," but as the Post pointed out:
"Nelson, however, went on to make a specific and alarming claim several times: that Russia currently has access to Florida's election systems and could purge voters from the rolls. Not a single speck of evidence backs him up, and we have serious doubts whether the classified information he cited even exists."
The fact check has a detailed timeline of Nelson's false narrative on this issue and lays out his twisted web of attempting to back up his story. Nelson deserves all four Pinocchios he received for his reckless comments.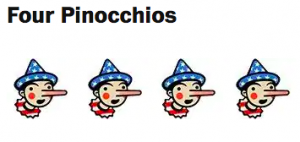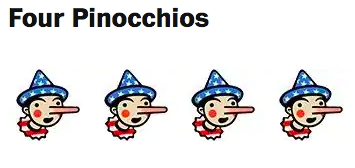 Keep tabs on the Democrats. Sign up for news.
Keep tabs on the Democrats. Sign up for news.