Warren's DNA Raises More Questions Than It Answers
Today, 2020 hopeful Elizabeth Warren released a six-page DNA report that showed the Senator is anywhere between 1/64th and 1/1024th Native American. However, this is creating even more of a political headache for Warren. As the Washington Examiner noted: "Warren has just guaranteed that the 2020 presidential election will become an agonizing genealogy project. She […]
October 15, 2018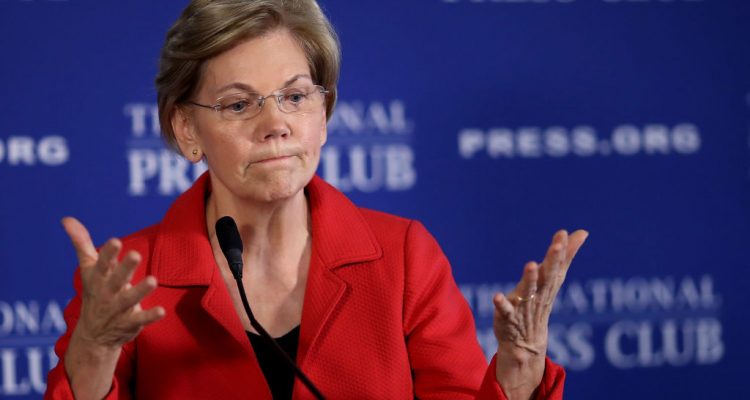 Today, 2020 hopeful Elizabeth Warren released a six-page DNA report that showed the Senator is anywhere between 1/64th and 1/1024th Native American. However, this is creating even more of a political headache for Warren. As the Washington Examiner noted:
"Warren has just guaranteed that the 2020 presidential election will become an agonizing genealogy project. She regularly bragged about her heritage and listed herself as a minority in the Association of American Law School's directory while a Harvard Law School professor and even contributing a recipe to a Native American cookbook called Pow Wow Chow. Harvard's law school bragged about her as a Native American hire."
The move to release this information comes at a questionable time, just weeks before a critical midterm election.
Argue the substance all you want, but why 22 days before a crucial election where we MUST win house and senate to save America, why did @SenWarren have to do her announcement now? Why can't Dems ever stay focused???

— Jim Messina (@Messina2012) October 15, 2018
Many political analysts are questioning how this benefits her campaign, as MSNBC's Craig Melvin stated:
"Did she gain anything by putting out this DNA test's results? Best I can gather, according to your paper's reporting, she's 1/1000th or something like—I think I might be just as Native American as she is," Melvin said."
Warren is desperately trying to defend her ethnicity and use the DNA results to rebut attacks from her political opposition.
"She released an ad this week noting the DNA results and hitting back at President Donald Trump and others who have questioned her claims of Native American heritage"
However, this likely will not have the impact the Senator is hoping for, as Politico's Eliana Johnson pointed out on CNN, "the question is not whether she had any Native American ancestry, but whether that ancestry is enough to claim to be Native American for certain jobs."
CNN reporter Rebecca Berg made a similar observation.
While Warren's DNA analysis might placate some critics, it doesn't really address why she would professionally identify as a minority/Native American, when in fact it's a minuscule fraction of her heritage.

— Rebecca Berg (@rebeccagberg) October 15, 2018
With her minority ancestry dating back six to ten generations, Native American activists are also taking note:
The @SenWarren camp does not get to go from a DNA test won't prove anything to a DNA test proves everything overnight.

This is a clear move to silence Native voices who have legitimate concerns about the damage her false claims do to public understanding of our identity.

— Rebecca Nagle (@rebeccanagle) October 15, 2018
White people are ALREADY suing for status as minorities based on DNA tests. A white woman, @SenWarren, using DNA tests to prop up false claims to Native anscestory is irresponsible and dangerous. It steps on people of color and sets a prescedent we don't need in the White House.

— Rebecca Nagle (@rebeccanagle) October 15, 2018
Even though Warren finally released the DNA results in a slick campaign video, the questions still remain: What took her so long? Why didn't she address this issue in 2012? And most importantly, why did she ever identify herself as a Native American to the most elite law schools in the country?
Keep tabs on the Democrats. Sign up for news.
Keep tabs on the Democrats. Sign up for news.