September 25, 2018
Where Does Casey Stand on Abortion?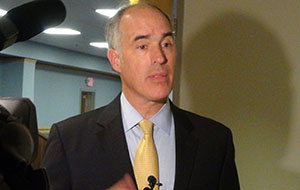 Pennsylvania Democrat Bob Casey has long claimed to be pro-life, but as the NTK Network pointed out:
"Those views may come under new scrutiny, though, after Sen. Elizabeth Warren (D-MA), a possible presidential candidate in 2020, campaigned for Casey this weekend on a pro-choice platform."
Warren tried to excite the crowd by bringing up a woman's right to choose, not knowing Casey's stance on the issue:
Casey may say he is pro-life, but his voting record aligns with liberal abortion rights groups like NARAL and Planned Parenthood. Not to mention he has taken campaign contributions from Planned Parenthood as well. It seems the Senator wants to have it both ways on when it comes to this issue.