Yet Another Illinois Democrat Has Office and Home Raided by Federal Investigators
Madigan ally Martin Sandoval has office and home raided as part of "ongoing criminal investigation."
September 25, 2019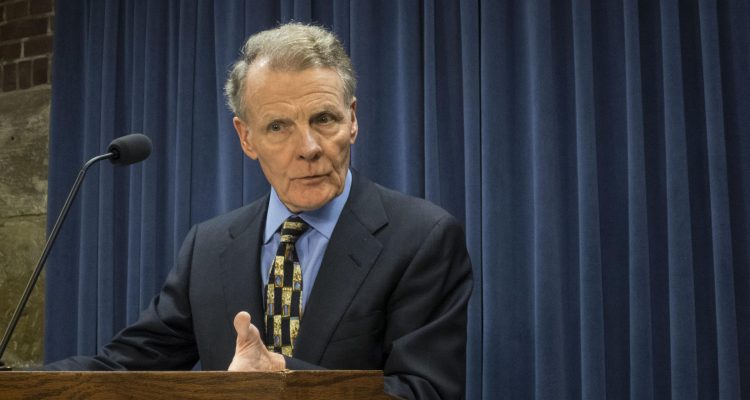 State Senator Martin Sandoval of Cicero had his office and home raided by federal agents on Tuesday as Illinois Democrats continue to face scrutiny from law enforcement. Sandoval joins numerous other Democrats in the state, including Ald. Ed Burke, Ald. Carrie Austin, former top Michael Madigan aide Kevin Quinn, and close Madigan ally Mike McClain in having their office or home raided by the feds. 

The exact reason for the raids was not disclosed, however, the Chicago Tribune reports the raid is a part of an "ongoing criminal investigation."

Chicago Tribune: "Shortly after 12:30 p.m., at least eight men left the Senate Democratic offices carrying two cardboard boxes, two brown bags labeled "evidence" and what appeared to be a desktop computer, wrapped in plastic. They loaded everything into two SUVs."

A raid at the home of Sandoval revealed that some of the agents were with the criminal division of the Internal Revenue Service.

Chicago Tribune: "A man who answered the door at Sandoval's Southwest Side home said the legislator was not home. Later, two officials with duty belts and handcuffs came out of the home to get wheeled hand trucks, taking them inside. One later identified himself as from the Internal Revenue Service criminal division."

Sandoval was previously embroiled in controversy earlier this summer when a mock execution of President Trump was staged at one of his campaign events. He apologized but refused to take responsibility for the public display, blaming it on an outside vendor.

Sandoval also shares territorial representation with powerful House Speaker Mike Madigan, whose own inner circle has faced scrutiny from federal investigators over the past year, including numerous raids of their homes and offices.

Keep tabs on the Democrats. Sign up for news.
Keep tabs on the Democrats. Sign up for news.