Georgia Runoff: What You Need to Know About Raphael Warnock
Georgians need help. Raphael Warnock has only contributed to the hurt so many Georgia families are feeling.
November 10, 2022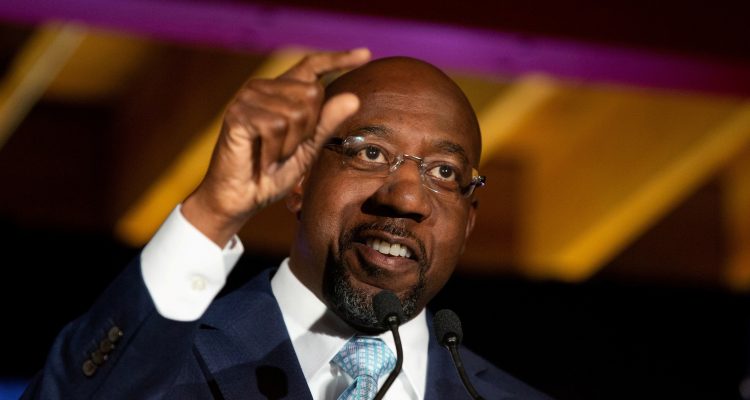 On December 6, Georgians will return to the polls to vote in an election that will be a referendum on Joe Biden and Raphael Warnock's failed leadership. Rising costs and a wave of violent crime — exacerbated by Democrats, including Warnock — are top of mind for Georgia voters.

A majority of Georgians said that inflation was the "single most important issue" as they voted in Tuesday's general election. The Atlanta metro has been hit especially hard by inflation, where costs have been rising faster than the national average. In the Senate, Warnock cast "decisive" votes for trillions of dollars in reckless spending that sent costs skyrocketing. Now, Georgia families are struggling to keep up.

NBC 11 Atlanta: As inflation continues and prices for everything soar, the number [of] families seeking help is skyrocketing. "Prices just need to go down," said metro Atlanta resident Trish. "We need to go back to the old days."

"What used to be 99 cents is now two dollars," she explained. "Lettuce is high — it's $3.29 for a bag of lettuce. Come on. Ice is three dollars, so inflation is really bad around here."

One after another, other metro Atlanta residents told 11Alive they are feeling the strain of inflation. "I used to come to the grocery like every week, now I come like once a month," explained Sharron Bryden. "I just can't. The difference in price is too much.

"Chef Christopher Monroe also told 11Alive the high prices are leading people he knows to make tough choices. "Sometimes it's a decision between medication and food, and that's hard for them to do," he said.

Raphael Warnock's inflation blame game won't work in Georgia.

His vote for the American Rescue Plan sent inflation skyrocketing, costing families an extra $11,500 this year. pic.twitter.com/YN823IwSma

— America Rising (@AmericaRising) November 10, 2022
Crime in Atlanta and Georgia, more broadly, is also spiraling out of control. Homicides in Atlanta were up for a third straight year, and small business owners say the violence is scaring away customers. Warnock, however, has allied himself with radical defund the police organizations, and called for police departments to be "reimagined."

Atlanta Journal Constitution: A baby killed by a stray bullet. A cab driver slain after dropping off his passenger. A young woman shot to death over mayonnaise.

For the third straight year, homicides are up across Atlanta. Authorities had investigated 87 cases as of Friday afternoon, up from 79 this time last year. The uptick comes amid a city-wide increase in gun violence that started in the summer of 2020…

Deadly violence leaves not just grieving families but wary residents and business owners.

Warnock's questionable finances and his close ties to controversial apartment buildings will be scrutinized. During his first year in the Senate, Warnock more than doubled his income to $533,000, partly by using a loophole to dodge Senate ethics rules. The apartment buildings his church owns have served eviction notices to low-income and disadvantaged tenants for being just a few days late or a few dollars short on rent payments. The buildings are dangerous and filthy — the police have been called to the complexes hundreds of times in recent years and violated Atlanta's housing code multiple times.

Additionally, Warnock's close ties to Joe Biden — he votes with the president 96% of the time — are a political liability.

Bottom Line: Georgians need help. Raphael Warnock has only contributed to the hurt so many Georgia families are feeling.

Keep tabs on the Democrats. Sign up for news.
Keep tabs on the Democrats. Sign up for news.