10 Year-ish Challenge: Kirsten Gillibrand Edition
Less than 72 hours after announcing her exploratory committee, Kirsten Gillibrand has been called a liar by her home state newspaper, denied that she's courting Wall Street executives, flip flopped on her position to provide driver's licenses for undocumented immigrants, and undergone the K-File treatment for her record on immigration. Just over ten years ago, Gillibrand's record on immigration stood […]
January 18, 2019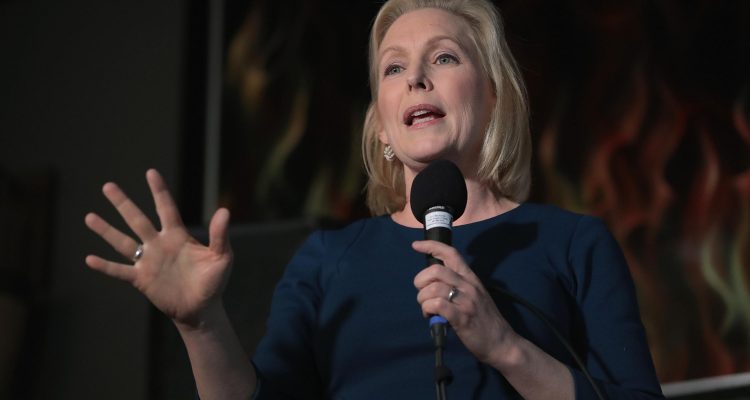 Less than 72 hours after announcing her exploratory committee, Kirsten Gillibrand has been called a liar by her home state newspaper, denied that she's courting Wall Street executives, flip flopped on her position to provide driver's licenses for undocumented immigrants, and undergone the K-File treatment for her record on immigration. Just over ten years ago, Gillibrand's record on immigration stood more in line with President Trump's agenda than the progressive, far-left opportunist shift that occurred when she was appointed to the Senate:
CNN: How Kirsten Gillibrand went from pushing for more deportations to wanting to abolish ICE​
annotated from our 2k+ profile

Gillibrand

voted to increase ICE's funding to work w/local LEO on deportations
passed legislation to "crackdown on illegal immigration"
opposed "amnesty"
boasted about bill that accelerated deportations in a mailer.https://t.co/k4GcxaTRdu

— andrew kaczynski (@KFILE) January 17, 2019
Keep tabs on the Democrats. Sign up for news.
Keep tabs on the Democrats. Sign up for news.