2020 Democrats Have A Huge Bernie Problem
Senator Bernie Sanders' candidate in the DNC race came up short on Saturday. Yet the fact that he came within a few votes of knocking off the Obama-Clinton candidate shows that Sanders' extreme liberalism is a major force within the Democratic Party. For two ambitious Democrats eyeing 2020, Senator Cory Booker (D-NJ) and Governor Andrew […]
February 28, 2017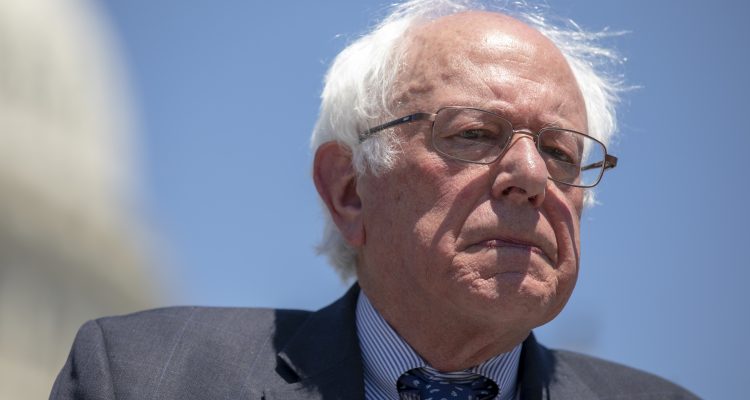 Senator Bernie Sanders' candidate in the DNC race came up short on Saturday. Yet the fact that he came within a few votes of knocking off the Obama-Clinton candidate shows that Sanders' extreme liberalism is a major force within the Democratic Party.
For two ambitious Democrats eyeing 2020, Senator Cory Booker (D-NJ) and Governor Andrew Cuomo (D-NY), their records will give them significant problems with the ascendant Sanders wing. In January, Booker experienced the full wrath of Sanders' allies when he voted against a drug-importation bill Sanders was championing:
"After the January vote, Booker featured prominently in an Internet meme that listed the names of the 13 Democratic opponents to the measure and the amount of money they got from "big Pharma." That meme was not entirely accurate, and ignored that the 13 voted for a different amendment the same day that also sought lower drug prices. But it reinforced criticism Booker had sustained in the past as someone too comfortable with Wall Street and other moneyed interests. It also was a new strike with Sanders supporters against Booker, an outspoken campaign surrogate for former Secretary of State Hillary Clinton."
After the sustained campaign against him, the New Jersey Senator admitted that it was taking a toll on him. The rage directed at Booker from the extremist grassroots was enough to make Booker now want to work with Sanders on this issue:
"Booker cited the pharmaceutical importation vote when asked Feb. 3 if he was feeling pressure from his party's left wing. He said he still believed he was right to oppose the Klobuchar-Sanders amendment, but that he had also approached Sanders to see if they could craft a bill they could both support."
The other striving, Northeastern politician with his eye on 2020 is Governor Cuomo. Yet like Booker, Cuomo is viewed with suspicion by the liberal wing, a major liability now that they've become so emboldened by Sanders' near victory in 2016. Cuomo has been linked with the discredited Clintons since the 1990s, something that New York liberals view as problematic:
"The problem is that Cuomo, in his core, is a centrist who counts Bill Clinton — whom he served as HUD secretary — as a mentor. And he's still viewed warily by even his own state's institutional progressives, the progress they've made under his watch be damned."
Cuomo's Clintonesque behaviors have led many to view the governor with "wariness rather than passion" according to Politico. Larry Cohen, one of Sanders' closest political allies, cut to the heart of Cuomo's problems with leftists when he slammed the governor for his big money ties, a near death sentence in a Democratic primary:
"'On a national level, we're fighting for a populist party that's focused on economic and social justice. It's hard to be governor of New York and also be on that kind of program because of the effect of Wall Street there,' Cohen said. 'Things like that are going to matter if the progressive populism that we need is spoken about in a way that connects to working men and women … Particularly for younger voters — we need their energy, we need their commitment — they need to feel like if they're going to put energy in that it's going to count at the end of the day, and it's not just going to be about TV ads.'"
As Booker and Cuomo navigate their lanes to 2020, they have a big choice to make. They can either stay authentic to their beliefs or they can kowtow to Bernie Sanders. Yet either choice they make is going to meaningfully hamstring their chances of become the Democratic nominee in 2020.
Keep tabs on the Democrats. Sign up for news.
Keep tabs on the Democrats. Sign up for news.