2020: Warren Announces On NYE & Biden Wants $100k For Speaking Gigs
Happy New Year! And welcome to the 2020 Democratic presidential primaries.In the least surprising news of this primary, Elizabeth Warren announced the formation of her exploratory committee four years after progressives actually wanted her to run. Her electability issues immediately took up most of the oxygen around her oddly timed announcement: Anita Dunn: "She had what […]
January 2, 2019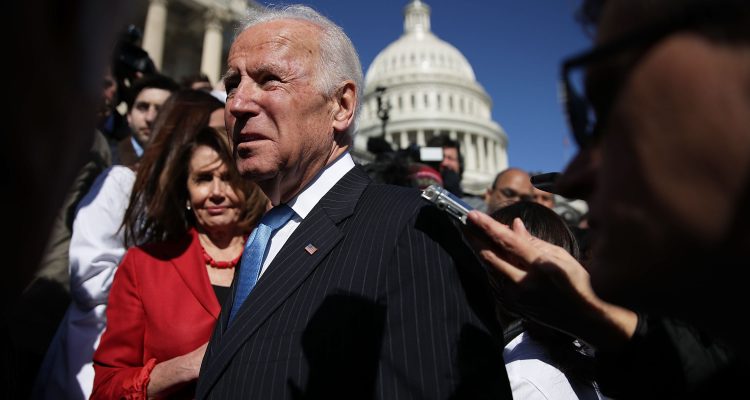 Happy New Year! And welcome to the 2020 Democratic presidential primaries.In the least surprising news of this primary, Elizabeth Warren announced the formation of her exploratory committee four years after progressives actually wanted her to run. Her electability issues immediately took up most of the oxygen around her oddly timed announcement:
Anita Dunn

:

"She had what I think many people believe was a very rocky fall," [former Obama communications director Anita] Dunn said. "She [won't] be seen as coming in on a wave of momentum."

FiveThirtyEight's Nathaniel Rakich

:

"But if you listen to conventional wisdom — and our favorite quasi-scientific tool, betting markets — Warren's star has dimmed in recent months."

Politico Playbook: "Odd timing on the announcement. Minimal windup, on the last day of the year? After her DNA test stumble this fall, it shows some wariness of a press-pundit-industrial complex that is ready to pounce on any perceived mistake. Her team clearly sees a need to make her come across as warm and accessible — hence the video kicking back with the beer."
Yesterday, The New York Times reported on the campaign in waiting and details from former Vice President Joe Biden's post-VP life. He charges a reduced speaking fee of $100,000 for colleges and universities per event plus the cost of private air travel for him and up to three guests. Who knows how high his regular speaking fee is?
Biden likes to tout that he is just your "average Joe," but with lavish requests and hefty speaking fees, he sounds more like another presidential hopeful that was known for making big bucks from speaking gigs…
Biden has worked to promote his "middle class Joe" image, despite his deep ties to the banking industry and close connections to the lobbying community.
We're officially off to the races.
Keep tabs on the Democrats. Sign up for news.
Keep tabs on the Democrats. Sign up for news.