A Connecticut Democrat Is Facing Increasing Calls To Resign
Last week, a disturbing new report exposed the fact Rep. Elizabeth Esty (D-CT) failed to protect her staff from an abusive chief of staff, whom she later recommended for a new job. Now Esty is rebuffing calls back home for her resignation, including from fellow Democrats and the state's leading newspaper. These headlines show just […]
April 2, 2018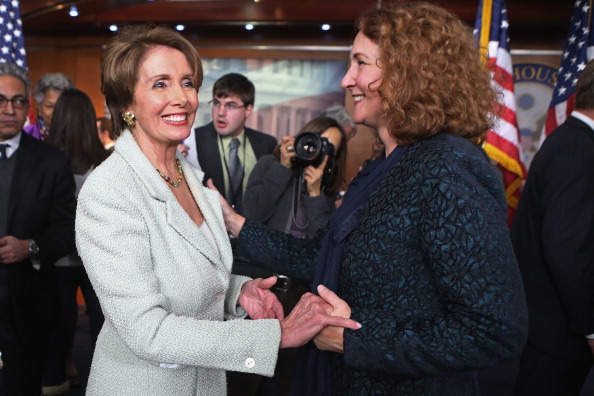 Last week, a disturbing new report exposed the fact Rep. Elizabeth Esty (D-CT) failed to protect her staff from an abusive chief of staff, whom she later recommended for a new job.
Now Esty is rebuffing calls back home for her resignation, including from fellow Democrats and the state's leading newspaper. These headlines show just how bad things are getting for Esty:
The Associated Press: "Democrats tell embattled congresswoman to quit; she says no"
CBS: "Rep. Elizabeth Esty says she won't step down, after failing to protect female staffers"
CNN: "5 reasons Republicans could defeat an embattled Democrat in liberal New England"
Connecticut Post: "Esty under scrutiny over handling of alleged abuse"
Roll Call: "Blumenthal 'Deeply Disappointed' in How Esty Handled Abuse Allegations"
Fox News: "Pressure mounts for Democratic Rep. Esty to resign over violent abuse accusations against top staffer"
NECN: "Lawmakers Call For Conn. Rep. Elizabeth Esty to Resign"
Roll Call: "Esty Says She Won't Step Down Over Handling of Abusive Top Staffer"
Keep tabs on the Democrats. Sign up for news.
Keep tabs on the Democrats. Sign up for news.