America Rising Launches FOIL For Records On Cuomo's Fancy Helicopter
No one would ever mistake Governor Andrew Cuomo (D-NY) for a man of the people. After all, the New York Times reported last month that only .1% of his donors, since 2015, gave less than $200. Yesterday though, the Albany Times-Union's reporting took Governor Cuomo's plutocratic credentials to a stratospheric new level. This year, Governor […]
December 1, 2017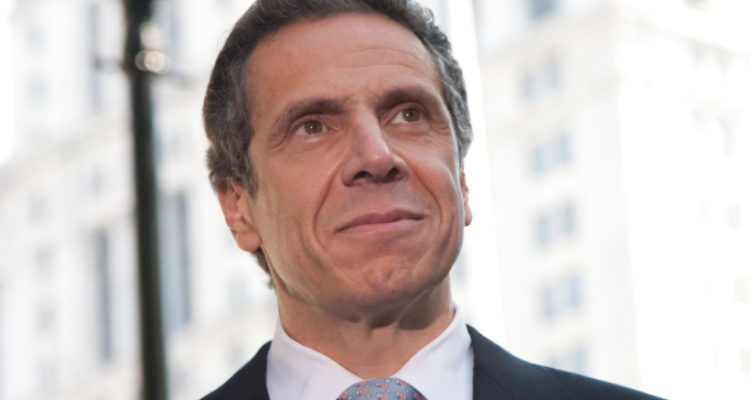 No one would ever mistake Governor Andrew Cuomo (D-NY) for a man of the people. After all, the New York Times reported last month that only .1% of his donors, since 2015, gave less than $200.
Yesterday though, the Albany Times-Union's reporting took Governor Cuomo's plutocratic credentials to a stratospheric new level. This year, Governor Cuomo purchased a new helicopter, ostensibly for search-and-rescue missions. The only hang-up with that stated purpose is that it's a $12.5 Sikorsky S-76D, with "'French stitching' and multiple cup holders," and incapable of performing basic rescue functions:
"Gov. Andrew Cuomo's recently purchased Sikorsky helicopter is billed as serving multiple purposes, including search and rescue work, medical evacuations and law enforcement functions. But don't expect it to be used for missions like last December's dramatic retrieval of a couple stranded atop Algonquin Peak in the Adirondacks. That's because the Sikorsky isn't equipped with a hoist that can pull up sick or injured people while hovering overhead. The slightly used $12.5 million Sikorsky S-76D, which the State Police acquired in June, is described in the sale contract as having a 'Deluxe VIP Interior' with custom upholstery featuring 'French stitching' and multiple cup holders."
This is an outrageous expense for New York taxpayers. In response, America Rising's Andrew Cuomo Initiative is launching a new Freedom of Information Law request to investigate the costs of operating Governor Cuomo's new "Deluxe VIP" helicopter:
12.1.17 Freedom of Information Law Request by America Rising PAC on Scribd
It's high time for Governor Cuomo to be held accountable for his profligate ways.
Keep tabs on the Democrats. Sign up for news.
Keep tabs on the Democrats. Sign up for news.