Amy McGrath in Trouble with Kentucky Miners
Cease and Desist Letter Latest in String of Embarrassing Campaign Blunders
September 6, 2019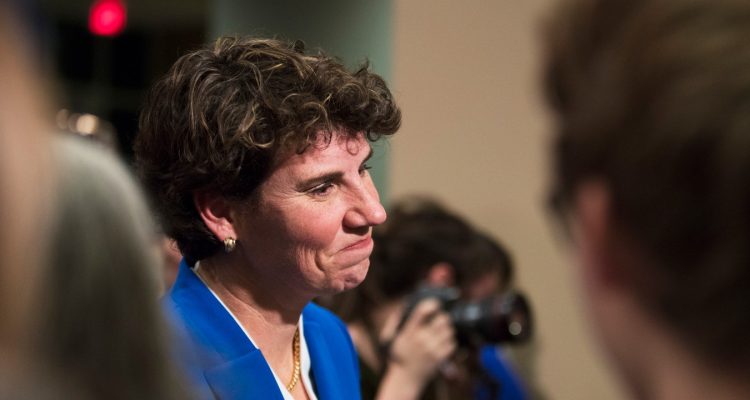 Amy McGrath's pathetic campaign continues to embarrass herself and Kentucky Democrats as two coal miners recently featured in one of her campaign ads wrote a cease and desist letter to the campaign. The miners say they were not told they would appear in a political ad and that the ad does not reflect their thoughts.
The cease and desist letter adds to McGrath's completely inept campaign launch where she flip-flopped on Brett Kavanaugh's confirmation, got a potential primary opponent fired from his job, and allowed a third-rate late-night talk show host to embarrass the state of Kentucky, its culture, and its people.
Lexington Herald-Leader: Two Kentucky miners shown in Amy McGrath ad want it taken down. Here's Why.
The two miners featured in the ad are demanding that their image be removed were led to believe that the filming was for a documentary for the Black Lung Association, not a political campaign ad.
Lexington Herald-Leader: "They are personally offended at seeing their images being used in a political attack ad that does not reflect their personal feelings or beliefs," their attorney, Christopher Thacker, wrote. "It is simply wrong for the McGrath Campaign to use individual miners suffering from black lung disease as political pawns without their permission or consent."
Instead of respecting the wishes of the two coal miners who thought they were contributing to a documentary, the McGrath campaign pushed back saying that both signed release forms, even though those release forms did not mention McGrath's name.
Lexington Herald-Leader: "The McGrath campaign pushed back at the miners' claim they were unaware the filming was for an ad, pointing out that both miners signed release forms. The forms, though, granted permission for Putnam Partners, McGrath's ad consultant, to use their image in "promotional materials." It did not mention McGrath by name."
The shady move by McGrath's campaign and their insistence on defending it show just how desperate and inept her campaign has been since it's disastrous start.

Keep tabs on the Democrats. Sign up for news.
Keep tabs on the Democrats. Sign up for news.