Andrew Cuomo's Looming Primary Challenge Highlights His Problems With Progressives
Sex And The City star Cynthia Nixon is reportedly on the verge of announcing her primary challenge to New York Governor Andrew Cuomo, after proclaiming earlier this year, "In 2018, we don't just need to elect more Democrats, we also need better Democrats." Nixon is working with two people close to New York City Mayor […]
March 6, 2018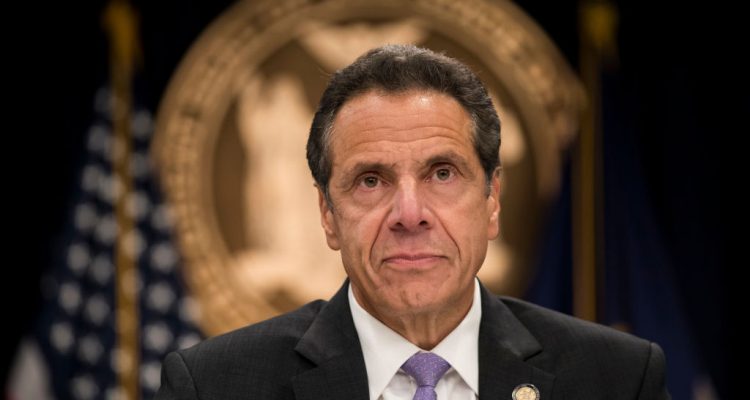 Sex And The City star Cynthia Nixon is reportedly on the verge of announcing her primary challenge to New York Governor Andrew Cuomo, after proclaiming earlier this year, "In 2018, we don't just need to elect more Democrats, we also need better Democrats."
Nixon is working with two people close to New York City Mayor Bill De Blasio and is reaching out to progressives:
Nixon has been working with two consultants with Mayor de Blasio's political team — Rebecca Katz and Bill Hyers, the station reported.

Sources told the Daily News she has also been speaking to leaders of the minor Working Families Party as well as Billy Easton of the Alliance for Quality Education. Nixon has been an outspoken activist for public education and other progressive causes.
Nixon's potential run puts a spotlight on Cuomo's continued struggle to appeal to the left and his constant squabbling with De Blasio: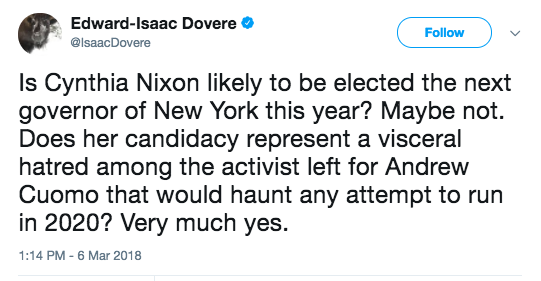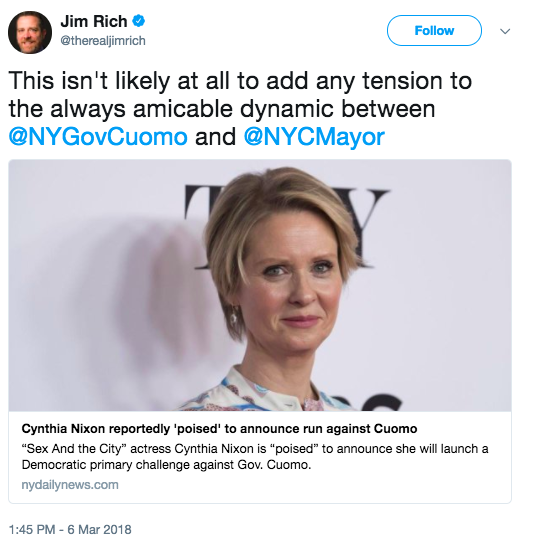 Despite Cuomo's desperate overtures on single-payer health care and free college tuition, it is becoming clearer that progressives see through all of his attempts to appease them ahead of the 2020 presidential primaries.
Keep tabs on the Democrats. Sign up for news.
Keep tabs on the Democrats. Sign up for news.