Bernie's 2020 Plans Could Have Negative Impact On 2018 Midterms
As the widespread adoption of Senator Bernie Sanders' single-payer litmus test showed, Vermont's socialist Senator is increasingly setting the agenda for the Democratic Party. Now, a Politico story reveals the extent to which Senator Sanders and his political operation are attempting to make that a permanent state of affairs. According to Politico, Sanders and his […]
November 27, 2017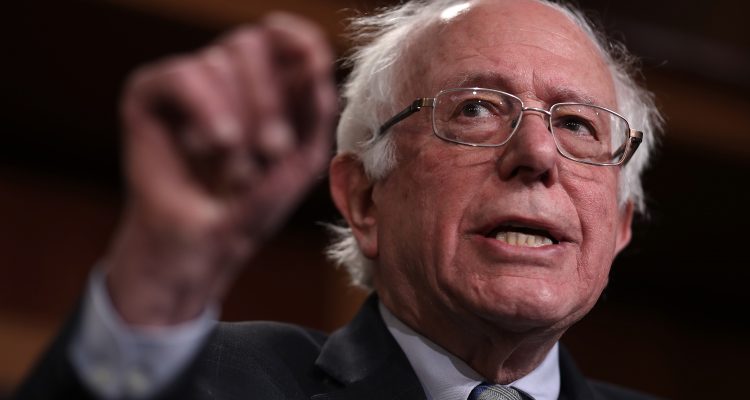 As the widespread adoption of Senator Bernie Sanders' single-payer litmus test showed, Vermont's socialist Senator is increasingly setting the agenda for the Democratic Party. Now, a Politico story reveals the extent to which Senator Sanders and his political operation are attempting to make that a permanent state of affairs. According to Politico, Sanders and his team are "taking steps to address longstanding political shortcomings" to prepare for the 2020 presidential race:
"Bernie Sanders is taking steps to address longstanding political shortcomings that were exposed in 2016, ahead of another possible presidential bid in 2020. From forging closer ties to the labor movement to shoring up his once-flimsy foreign policy credentials, the moves have provided the senator inroads into party power structures that largely shunned him in favor of Hillary Clinton last year. They've also empowered the progressive icon to harness his newfound political power and help Democrats fight President Donald Trump's administration."
This year, Sanders' influence has pushed his far-left ideology into the mainstream of the Democratic Party. These latest moves by Sanders mean that candidates in 2018 will be heavily impacted by what Sanders does:
"Constantly reminding themselves and others that the senator is now the country's most popular active elected official, they believe other candidates will have to build their campaigns around him — the unparalleled center of gravity on the left. Their prep now includes game-planning for a handful of other progressives trying to chip into his political lane."
If Sanders gets his way, the Democratic Party's candidates in the midterm elections will be talking about policies aligned with his far-left, extreme ideology. Given the Democrats up for re-election next year, that's a plan that should have the DSCC exceedingly nervous.
Keep tabs on the Democrats. Sign up for news.
Keep tabs on the Democrats. Sign up for news.