Biden Administration Prioritizing Optics Over Ambitious Vaccine Distribution Plan
The administration is attempting to avoid repeating failures with the H1N1 vaccine.
January 22, 2021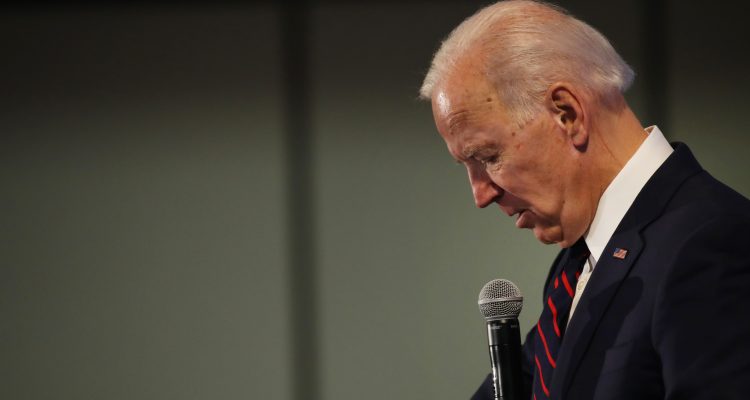 In 2009, the Obama-Biden H1N1 response vastly underperformed initial projections for how many vaccines would be available to the public.
New York Times: "Projections of the supply of swine flu vaccine have widely varied. During the summer, health officials said 120 million doses would be ready in October. They later dropped the estimate to 40 million doses by the end of the month. Now, Dr. Schuchat said, they expect only 28 million to 30 million doses, adding that the exact numbers were impossible to predict and could change daily."

"On the seasonal flu, Dr. Schuchat said 82 million doses of vaccine had been distributed, out of an expected total of 114 million."

Yesterday, the Biden administration complained the current state of vaccines has forced their team to start the program from "scratch." Less than six hours later, Dr. Anthony Fauci dispelled the new administration's position.

Dr. Fauci: "We're certainly not starting from scratch, because there is activity going on in the distribution."

The administration is touting a 100 million COVID doses in 100 days plan, which would barely increase the weekly average of daily vaccinations being administered now. Not everyone is buying what the Biden Administration is trying to sell.

Katherine Faulders, ABC News: "In the final few days of the Trump admin, officials said they estimated some 1 million doses were being injected per day — the same pace Biden is promising now. So while Biden & team insist this goal is ambitious, that pace is already mostly on track. – https://abcn.ws/3p5RuQw"

Sam Stein, Politico: "Biden folks are spinning here or trying to lower the bar strategically. There was, indeed, a plan from Trump. I listened in on govs calls on vaccine distribution. The plan had obvious shortcomings. but to say there's nothing to rework is not true."

Dan Diamond, Washington Post: "In the past week, @business says 912,497 vaccine doses were administered per day — or 91% of Biden's goal of 1M Americans per day. Either the situation on the ground is better than team Biden acknowledges, or Biden's target is less ambitious than it seems."

Aaron Blake, Washington Post: "Biden administration has motivation to suggest it inherited little in the way of a vaccine plan, thereby setting a low bar. Fauci has motivation to argue that's not really the case, given his involvement for the last year. But at least Fauci is speaking on the record."

Drew Armstrong, Bloomberg: "I'd suggest that 1M/day is not very ambitious as a long-term goal. It'll take 660M doses (assuming full pop coverage, 2 doses for series completion) to cover the U.S."

Josh Brodesky, San Antonio Express-News: "My read is the admin has set the bar low for easy clearance."

New York Times: "President Biden's goal of one million shots a day for the next 100 days, they say, is too low and will arguably leave tens of millions of doses unused. Data collected by the Centers for Disease Control and Prevention suggests that the nation has already reached that milestone pace. About 1.1 million people received shots last Friday, after an average of 911,000 people a day received them on the previous two days."

"'I love that he set a goal, but a million doses a day?' said Dr. Paul A. Offit, the director of the Vaccine Education Center at Children's Hospital of Philadelphia and a member of a federal vaccine advisory board. "I think we can do better," he said. 'We are going to have to if we really want to get on top of this virus by, say, summer.'"

"The nation's vaccine supply in the first three months of the year is expected to substantially exceed what is needed to meet the administration's goal. According to a senior administration official, Pfizer-BioNTech and Moderna have been ramping up and are now on track to deliver up to 18 million doses a week. Together, they have pledged to deliver 200 million doses by the end of March."

Gloria Borger, CNN: "What struck me today was this notion of we're going to put 100 million vaccines in the arms of people in 100 days. Lots of experts, I think including maybe Sonjay, were saying well that is very doable. In fact, it may be a low number."
Sonjay Gupta, CNN: "The answer is yes I think that is a very reasonable…they may be underpromising with the hope of overdelivering."
Keep tabs on the Democrats. Sign up for news.
Keep tabs on the Democrats. Sign up for news.