October 5, 2018
Booker To Iowans: I'm Here First! Pick Me!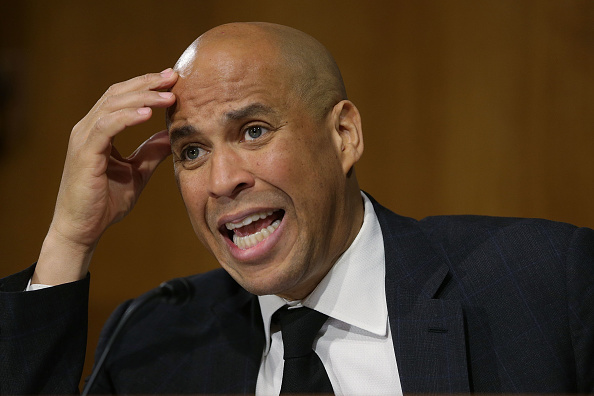 2020 presidential hopeful Senator Cory Booker is headed to Iowa this weekend to headline the state party's fall gala. With the Democratic field of contenders continuing to grow, Booker needs to stake his claim wherever he can.
Big news on the 2020 front: most high-profile Dems have avoided Iowa and New Hampshire at all costs, but @CoryBooker is headed to Iowa next month to headline the state party's fall gala

— Gabriel Debenedetti (@gdebenedetti) September 8, 2018
As he makes his introduction, Iowans should know a few things about Spartacus:
In an attempt to make inroads in the state, he has aligned himself with lobbyist Jerry Crawford. Crawford's law firm, Crawford & Mauro, has been registered to lobby for Monsanto. Yet, Booker "has a history of opposition to Monsanto during his tenure in the U.S. Senate."
In 2017, Booker did not take a firm stand for pro-ethanol legislation. The Senate Environment and Public Works Committee, which Booker sits on, did not let a pro-ethanol bill out of committee.
In 2014, Booker shared a tweet that criticized ethanol subsidies.
In February 2014, Booker voted against the 2014 Farm Bill that reauthorized federal farm and nutrition programs through FY 2018.
In 2015, Booker sponsored a bill that targeted the Farm Bill's ban on deficit reduction in crop insurance deals.
And he's already canceled on the state once before. In 2013, Booker canceled a $30,000 paid speech to the University of Iowa during his Senate campaign. His campaign manager said it was never on his schedule, while a spokesman for the university disputed his claim.
Booker is attempting to find any lane he can in the 2020 field but Iowa doesn't seem to be the place for him.