Booker's Bain Backtrack
With an eye towards 2020, Senator Cory Booker is now attacking a private equity firm, Bain Capital. Yet, his 2012 remarks condemning the Obama campaign's attacks on Bain Capital as "nauseating" clearly contradict his new stance. Senator Booker appeared at event this weekend addressing the recent failure New Jersey based, Toys R Us. The Senator […]
June 4, 2018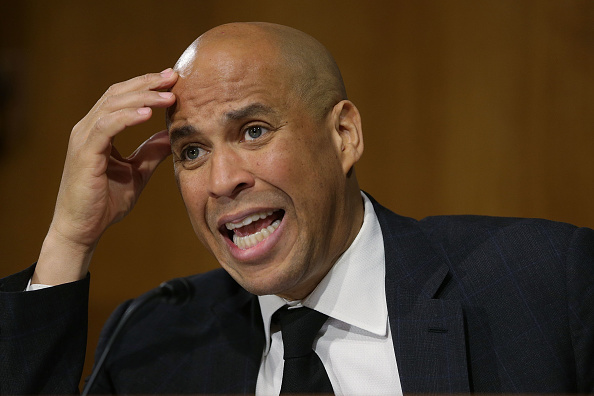 With an eye towards 2020, Senator Cory Booker is now attacking a private equity firm, Bain Capital. Yet, his 2012 remarks condemning the Obama campaign's attacks on Bain Capital as "nauseating" clearly contradict his new stance.
Senator Booker appeared at event this weekend addressing the recent failure New Jersey based, Toys R Us. The Senator criticized the leadership of Bain Capital and other venture capital firms for increasing the company's debt and leading to its demise:
"Booker said the situation raises 'a moral question' that the United States needs to confront about whether "so many big finance firms could saddle a company with debt, collect exorbitant fees, negotiate away the future of tens of thousands of workers and then, when the company goes south, walk away with hundreds of millions of dollars of profit.'"
Yet, in 2012 as a surrogate for the Obama campaign, Booker "sharply criticized" the campaign for attacking Mitt Romney's work at Bain Capital.
Booker: "I Have To Just Say, From A Very Personal Level, I'm Not About To Sit Here And Indict Private Equity … It's Nauseating To The American Public. Enough Is Enough. Stop Attacking Private Equity." (Raymond Hernandez, "Surrogate For Obama Denounces Anti-Romney Ad," The New York Times, 5/20/12)
Booker has also received $23,600 in contributions in 2014 and 2015 from Bain employees.
"Asked about his defense of Bain and the contributions, Booker said he rejected 'unsophisticated broad-brush-painting' of venture capitalists, and the contributions were from 'people I've probably known a long time.' He said he was contacting some of the people he knows at Bain to try to get the workers better treatment."
One of those people he knows well is potential 2020 opponent, former Massachusetts Governor Deval Patrick who has worked at Bain since 2015. Is Senator Booker changing his tone to differentiate himself in the increasingly crowded 2020 Democratic primary field?
Keep tabs on the Democrats. Sign up for news.
Keep tabs on the Democrats. Sign up for news.