Brad Schneider Accused of Dual Loyalty by Group Tied to Elizabeth Warren, Bernie Sanders
IfNotNow activists confronted Schneider and accused him of dual loyalty to Israel.
August 28, 2019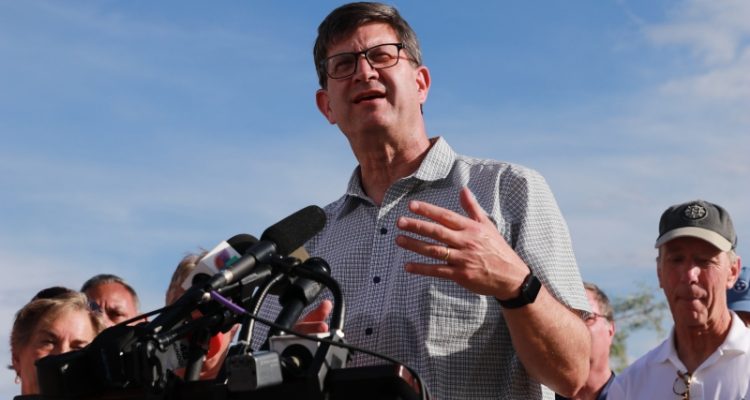 Illinois Congressman Brad Schneider was accused of "dual loyalty" towards the United States and Israel during a town hall in his district last week. The dual loyalty charge is used towards members of Congress who are supportive of a strong relationship between the U.S. and Israel.

The individual who accused Schneider is with the anti-Israel organization IfNotNow, whose co-founder was suspended from the 2016 Bernie Sanders Presidential campaign staff two days after joining for a vulgar attack she wrote against Israeli Prime Minister Benjamin Netanyahu.

Video of the exchange between the IfNotNow activist and Schneider can be watched here. The exchange also contained a few pointed questions that drew answers that were cut off and admonished by the activist and another activist present.

IfNotNow co-founder Max Berger is an employee of Elizabeth Warren's presidential campaign and has faced his fair share of controversies.

Free Beacon: "A co-founder of IfNotNow, Max Berger, currently works for Sen. Elizabeth Warren's (D., Mass.) presidential campaign and came under fire for tweeting that he would "totally be friends with Hamas." He also faced accusations of fabricating stories about the Birthright Israel program to try to paint the organization as indoctrinating participants with anti-Israel propaganda."

Previously, Congressman Ted Lieu and Congresswoman Ilhan Omar were previously criticized for accusing individuals supportive of Israel to be dually loyal to Israel and the U.S.

Schneider co-wrote an op-ed for CNN with Democratic colleagues calling out Rep. Ilhan Omar's accusations of dual loyalty.

CNN: "We are three Jewish members of the US House of Representatives. One of us served 20 years as an officer in the US Navy, deploying six times in defense of our nation. She is married to a Navy veteran. Another is the father of a current Navy officer who in his first two years of service deployed three times for his country. One is the grandson of a World War II veteran who fought the Nazis and is married to a woman whose grandparents lost their entire family in the Holocaust. Our loyalty to our country runs deep.


"That is why we were disappointed by the comments of our colleague Congresswoman Ilhan Omar suggesting supporters of Israel "push for allegiance to a foreign country." The dual loyalty canard is one of the more common and most pernicious attacks used to discredit "the other." It was deployed in the last century against Catholics like Al Smith and John Kennedy. It's used today to vilify immigrants, minorities, and people of non-Christian faiths, including both Jews and Muslims."
Keep tabs on the Democrats. Sign up for news.
Keep tabs on the Democrats. Sign up for news.