Cheri Bustos at the Center of House Democrats' Civil War
Cheri Bustos saw the top post at the DCCC as a launchpad for her national political career. So far, the results of her leadership have been disastrous.
August 14, 2019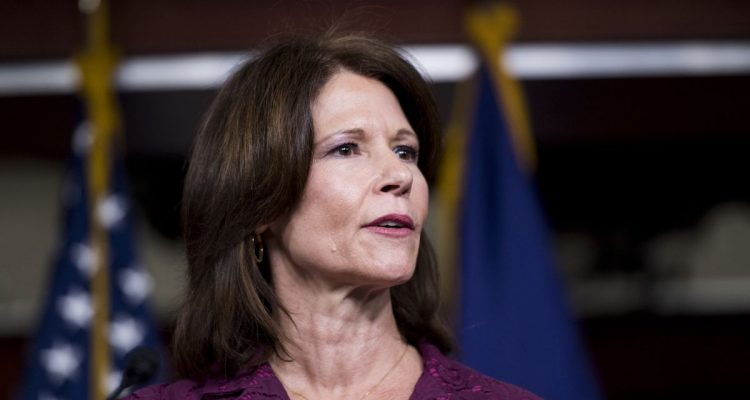 Cheri Bustos saw the top post at the Democratic Campaign Congressional Committee (DCCC) as a launchpad for her national political career. So far, the results of her leadership have been disastrous. 

Bustos has borne the brunt of criticism from progressives who are upset that Bustos has implemented a 'blacklist' policy for consultants who work for primary challengers to current House Democrats. The policy has been attacked from the left by operatives, activists, and even fellow incumbent lawmakers. It's been nothing short of a disaster for Bustos, who has even seen her predecessor as DCCC Chair Ben Ray Lujan distance himself from the new policy.

Bustos' nightmare got worse in July. The DCCC was thrown into 'complete chaos' as House Democrats started to complain that Bustos had backed out of a promise to build a diverse staff. Black and Latino Dems specifically lashed out at Bustos for promises made and not kept.

Politico: "POLITICO reported last week that top lawmakers in the Congressional Black Caucus and Congressional Hispanic Caucus were furious with Bustos, saying she was short-changing minorities by excluding them from her senior staff and failing to live up to promises she made during her campaign for the chairmanship. Bustos surrounded herself with loyalists, eschewing the typical campaign hands who run major party apparatuses."

To contain a potential mutiny, Bustos had to take decisive action. Bustos flew back to Washington after returning home from Illinois and oversaw a complete shake-up of senior staff.

Politico: "On Monday morning, Allison Jaslow, DCCC executive director and a close ally of Rep. Cheri Bustos (D-Ill.) — chair of the committee — resigned during a tense meeting at the party's Capitol Hill headquarters. And in the next 10 hours, much of the senior staff was out: Jared Smith, the communications director, and another Bustos ally; Melissa Miller, a top DCCC communications aide; Molly Ritner, political director; Nick Pancrazio, deputy executive director; and Van Ornelas, the DCCC's director of diversity."

One staffer who was allowed to stay is Tayhlor Coleman, a DCCC staffer who was revealed by the Free Beacon to have posted numerous homophobic and racially insensitive social media posts.

And while most pundits would think that Bustos' terrible performance would be strictly a Washington D.C. inside baseball story, it is not that at all. Jim Dey writes in The News-Gazette highlights the steps Bustos took to clean up the mess of her own doing, and how it could affect her at home.

Most notable is Bustos' rivalry with progressive groups and activists along with her penchant for being a "gaffe machine when it comes to her public statements or personal interactions with members of minority groups."

If anything, Bustos' has opened the eyes of Washington D.C. political types that she is not the crowned next in line for Dick Durbin's Senate seat, a reality that people in Illinois are already all too familiar with. Now, she must work to fix the damage she's done and hope it doesn't come back to bite her too hard in a congressional district that President Trump won in 2016.

Keep tabs on the Democrats. Sign up for news.
Keep tabs on the Democrats. Sign up for news.