CO Ethics Commission Will Take Up Complaint Against Hickenlooper
The Colorado Ethics Commission announced this afternoon that they will be taking up the ethics complaint filed against Governor John Hickenlooper over his use of private planes owned by big corporations. This is only the second complaint they have investigated all year and it was a unanimous decision. ​ The Denver Post reported the complaint which "lays […]
October 23, 2018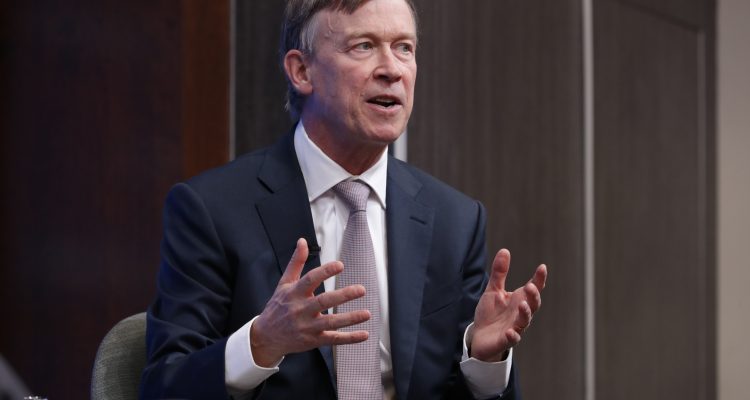 The Colorado Ethics Commission announced this afternoon that they will be taking up the ethics complaint filed against Governor John Hickenlooper over his use of private planes owned by big corporations. This is only the second complaint they have investigated all year and it was a unanimous decision.
The Denver Post reported the complaint which "lays out nearly 100 questionable flights Hickenlooper has taken since September 2011, when he first took office, though it primarily focuses on those from the past year."
Just this morning, Hickenlooper was confident that the complaint would be dismissed:
Gov. Hickenlooper has been accused of violating the state's ethics laws. The Independent Ethics Commission has "voted unanimously to deem this complaint as non-frivolous." @govofco told us this am he is confident allegations will be dismissed. #copolitics https://t.co/P1BSCpGRSt

— Ryan Warner (@cprwarner) October 23, 2018
Keep tabs on the Democrats. Sign up for news.
Keep tabs on the Democrats. Sign up for news.