Congressional Black Caucus Angry With Party Over Double Standard
The Congressional Black Caucus has significant influence in the House Democratic Caucus, and they're now making public their anger with their fellow Democrats over the perceived double standard when it comes to sexual harassment allegations: "As Rep. John Conyers Jr. (D-Mich.) faces mounting pressure to resign over a string of sexual harassment allegations, his closest […]
December 4, 2017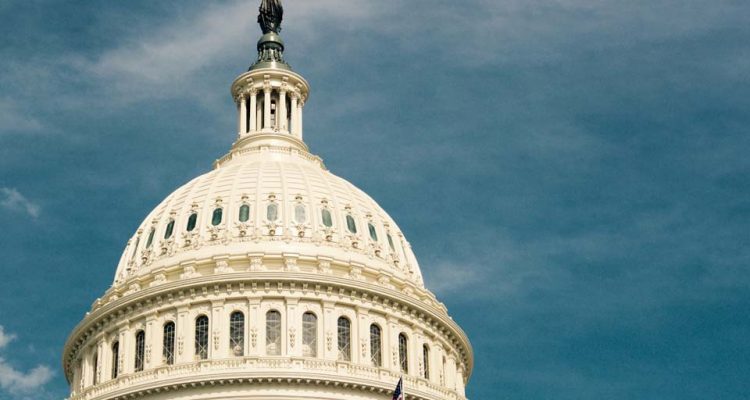 The Congressional Black Caucus has significant influence in the House Democratic Caucus, and they're now making public their anger with their fellow Democrats over the perceived double standard when it comes to sexual harassment allegations:
"As Rep. John Conyers Jr. (D-Mich.) faces mounting pressure to resign over a string of sexual harassment allegations, his closest allies in the Congressional Black Caucus (CBC) want the same scrutiny for other lawmakers facing similar charges… 'Al Franken, one of our Democratic colleagues [in] the Senate, … has admitted to past actions of unwanted touching and/or groping.'"
Congressman Cedric Richmond (D-LA), the chairman of the Congressional Black Caucus, has specifically raised the issue internally that Congressman John Conyers (D-CA) has not been treated "with parity" by Congressional Democrats:
"Richmond's underlying message was left unstated, but privately CBC members have been asking it for days: Why is Conyers facing so much heat to resign while the others have largely been given a pass? In a statement issued earlier in the week, Richmond stressed the importance of treating accused lawmakers 'with parity' — a tacit reference to the Democrats' response to the harassment allegations swirling around Franken."
Most notably, the Congressional Black Caucus noticed that while many Democrats have called for Congressman Conyers resignation, "Democratic senators haven't called for Franken to resign." This is true even though new allegations against Franken emerged last week:
"And Franken, a Minnesota Democrat and former 'Saturday Night Live' comedian, has been under fire for weeks after a series of women emerged with tales of groping and other unwanted advances, both before and after Franken joined Congress. Two new accusations surfaced just this week."
The Democratic double standard on harassment allegations is a major headache for a party already in significant disarray.
Keep tabs on the Democrats. Sign up for news.
Keep tabs on the Democrats. Sign up for news.