Crypto Money Pours into Democratic Primaries, Drawing Battle Lines Within the Party
Members on Opposite Sides of the "Establishment" and "Progressive" Ends of the Party Have Both Benefitted
May 25, 2022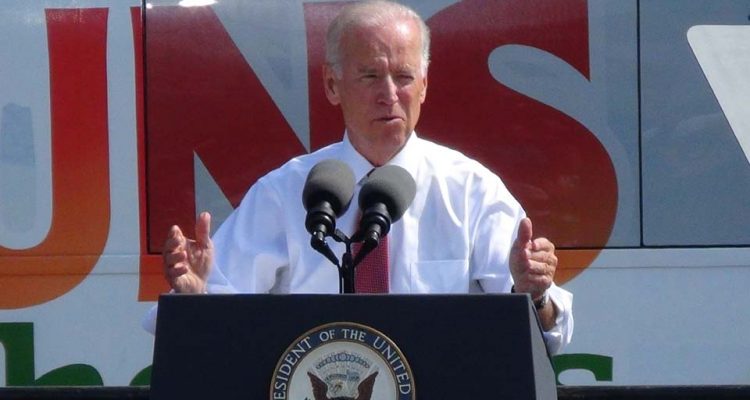 Washington Democrats see piles of campaign contributions on the horizon as the emergence of deep-pocketed crypto donors begin to emerge in national politics. The group of donors is led by FTX founder Sam Bankman-Fried, one of the largest donors to Democratic and liberal causes during the 2020 election cycle, including the effort to elect Joe Biden.

The Block: "According to Opensecrets.org data, FTX.US is cited as one of the top donors in the 2020 cycle that contributed $5,220,000 to Biden's presidential election campaign against president Donald Trump."

Bankman-Fried's generous giving on the Left did not cease after the 2020 cycle. In fact, it has significantly increased as he looks to elect Democrats in his vision, including in a contested primary election in Oregon.

The New Republic: "Bankman-Fried, the 30-year-old crypto billionaire, had poured $12 million in support of Carrick Flynn, one of a handful of candidates competing for the Democratic nomination in Oregon's 6th congressional district. If Bankman-Fried's candidate had won, his support would immediately be seen as a key factor in Democratic primaries going forward. He'd be a player.


"In the end, Flynn lost. Badly. Andrea Solinas beat him roughly 2-to-1. But Bankman-Fried's spending through his super PAC, which was record-breaking for any single congressional primary, still acted as a wake-up call to cryptocurrency skeptics: The crypto billionaires have begun playing hardball in federal races."

The contributions from the crypto billionaire are part of a larger discussion within the Democratic Party of how the left will approach the growing crypto industry, which is attempting to gain a foothold in Washington D.C. policy discussions.

The New Republic: "Within the Democratic Party, there's an emerging debate over how much regulation of the cryptocurrency industry there needs to be. Leading the pro-regulation charge are Senators Elizabeth Warren and Sherrod Brown, two of the loudest voices urging caution and sounding warnings about the riskiness of the cryptocurrency industry. (In what might be a fitting twist, Warren endorsed the candidate who beat Bankman-Fried's preferred choice and won the Democratic nomination in Oregon's 6th congressional district.)


"Then there are other well-known Democrats who have suggested more openness to the industry and regulations. New York Congressman Ritchie Torres penned an op-ed with the headline "A liberal case for cryptocurrency" and has argued that "Crypto is the future."

The political vehicle that Bankman-Fried is donating through, Protect Our Future PAC, has been active in more primaries than just the loss in Oregon. It endorsed in competitive primaries in Michigan, Georgia, and Ohio, where his preferred choice Shontel Brown defeated Nina Turner in an establishment vs. progressive matchup.

That interparty battle continued last night where Bankman-Fried's preferred choice Lucy McBath defeated colleague Carolyn Bourdeaux. And the operation's influence will face a stern test in an upcoming primary election in Michigan between endorsed choice Haley Stevens and her colleague Andy Levin.

Bottom Line: Crypto money is flowing into Democratic primary elections and has a significant impact. The party is still grappling with how it wants to approach industry policy, but that hasn't stopped crypto's wealthiest contributors from starting to court lawmakers with significant electoral support.

Keep tabs on the Democrats. Sign up for news.
Keep tabs on the Democrats. Sign up for news.