Cuomo Corruption Watch: The Percoco Trial Begins
New Yorkers are about to get to know former top Cuomo aide Joe Percoco. Percoco's corruption and bribery trial begins today, and it's clear this trial will have major implications for Governor Andrew Cuomo's future. The trial already promises to further expose the "unsavory underbelly of how Albany operates." That's bad news for the leader […]
January 22, 2018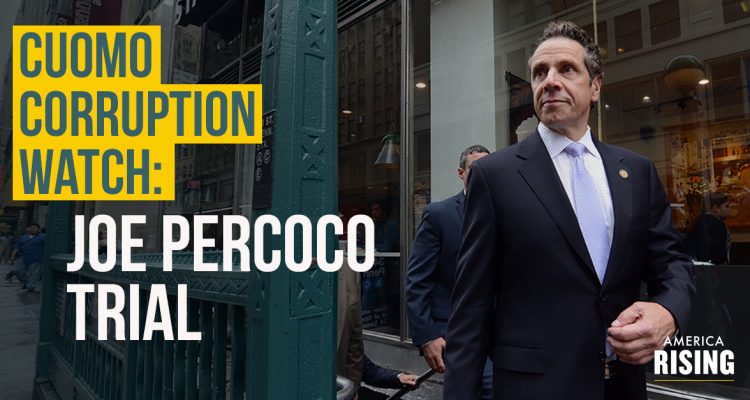 New Yorkers are about to get to know former top Cuomo aide Joe Percoco. Percoco's corruption and bribery trial begins today, and it's clear this trial will have major implications for Governor Andrew Cuomo's future. The trial already promises to further expose the "unsavory underbelly of how Albany operates." That's bad news for the leader of the Albany swamp: Andrew Cuomo.
The Cuomo admin has long been defined by its penchant for scandal, and it will now face a wave of damaging headlines that promise to emerge from the trial, right as the Governor begins his re-election fight:
"New York Gov. Andrew Cuomo has spent the past few weeks laying out his agenda for the year, but a federal bribery trial starting Monday involving a former aide could distract from his plans. With the Cuomo administration expected to play a role in the courtroom drama, experts said the trial could have political implications for the Democratic governor, who is running for a third term."
The political danger to Governor Cuomo comes from Percoco's decades-long status as his closest political aide:
"Joseph Percoco was more than a mere loyalist to the former Gov. Mario M. Cuomo; he was like family — 'my father's third son," New York's current governor, Andrew M. Cuomo, once put it, 'who I sometimes think he loved the most.' Mr. Percoco, 48, later became a close adviser and gatekeeper to Andrew Cuomo, offering unswerving loyalty and friendship.
Percoco, who has been accused of accepting "at least $315,000 in bribes in return for official actions," was long known as Governor Cuomo's political enforcer. Yet, now his disgraceful actions are a major roadblock to Governor Cuomo's political future.
Keep tabs on the Democrats. Sign up for news.
Keep tabs on the Democrats. Sign up for news.