Cuomo Risks Public Safety for Political Points
New York Governor Andrew Cuomo desperately wants to open the all-important Tappan Zee Bridge, which is now named after his father, ahead of this Thursday's Democratic Primary. So much so that he is willing to risk public safety to make it happen: "The administration of Gov. Andrew M. Cuomo offered the contractor building the Mario […]
September 11, 2018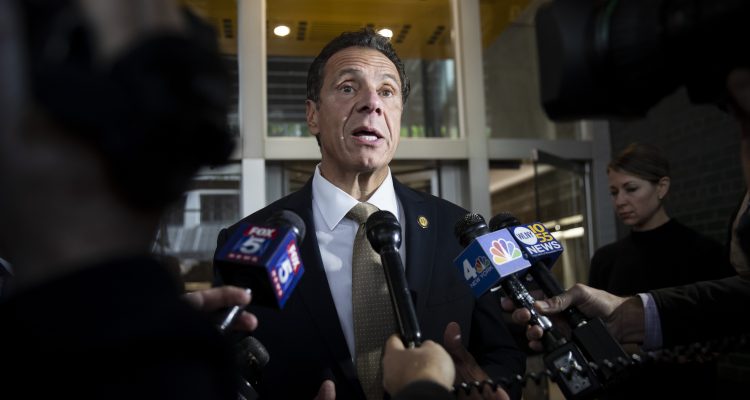 New York Governor Andrew Cuomo desperately wants to open the all-important Tappan Zee Bridge, which is now named after his father, ahead of this Thursday's Democratic Primary. So much so that he is willing to risk public safety to make it happen:
"The administration of Gov. Andrew M. Cuomo offered the contractor building the Mario M. Cuomo Bridge enticements to meet a late August deadline to open, including the possibility of absorbing extra costs and reducing their responsibility for potential traffic accidents, according to an internal document obtained by The New York Times."
However, these are probably not the headlines Governor Cuomo was hoping for to highlight one of his crowning achievements:
New York Times: Ahead of the Primary, Cuomo Administration Offered Sweeteners to Get New Bridge Open
New York Post: State reportedly pressured contractors to speed up finish of Mario Cuomo bridge
Syracuse Post-Standard: Gov. Cuomo says backlash over renaming Tappan Zee Bridge is 'personally hurtful'
New York Post: Chris Cuomo: Dad would have hated having bridge named after him
New York Post: Naturally, the Mario Cuomo Bridge is at risk of winding up over-budget
Politico: Final cost of Tappan Zee Bridge could blow past budget
Keep tabs on the Democrats. Sign up for news.
Keep tabs on the Democrats. Sign up for news.