Cuomo's Progressive, NY Focused Outreach Strategy: National Establishment Endorsements
Over the past two days, national establishment Democrats have made their way to Long Island, New York for the annual state Democratic Convention. Governor Andrew Cuomo is looking to reach out to progressives in his party as he faces continued pressure from his progressive, activist primary opponent, Cynthia Nixon. Cuomo's strategy to engage those voters […]
May 24, 2018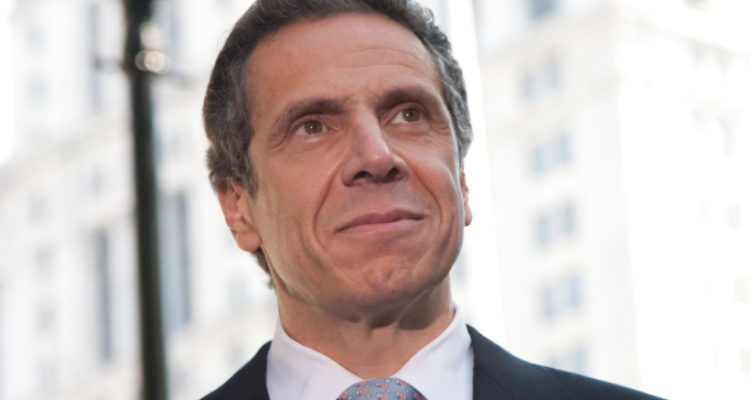 Over the past two days, national establishment Democrats have made their way to Long Island, New York for the annual state Democratic Convention. Governor Andrew Cuomo is looking to reach out to progressives in his party as he faces continued pressure from his progressive, activist primary opponent, Cynthia Nixon. Cuomo's strategy to engage those voters displeased with his tenure in office? Hillary. Perez. Biden.
CUOMO: "Having Hillary Clinton here is a great treat. You know, we now talk about female and the #metoo movement. Hillary Clinton was in many ways, in my opinion, a great champion for women empowerment when it was hard. And she really was a pioneer." pic.twitter.com/MLvExUtIZX

— Shane Goldmacher (@ShaneGoldmacher) May 23, 2018
Clinton, who is endorsing a male candidate over his female challenger @CynthiaNixon, says she is inspired by women running for office.

— Jimmy Vielkind (@JimmyVielkind) May 23, 2018
Despite DNC Chair Tom Perez's repeated comments that committees should not be involved in Democratic primaries – he opened his remarks by throwing the party's full support behind Cuomo.
DNC Chairman Tom Perez just endorsed Gov. Cuomo for a third term here at the #NYDems2018 convention.

— Ryan Brooks (@ByRyanBrooks) May 24, 2018
so much for the DNC not weighing in on primaries: https://t.co/FwS9NFoi5E

— Edward-Isaac Dovere (@IsaacDovere) May 24, 2018
Not to be missed from the fresh-faced progressive lineup, Former Vice President Joe Biden. Somewhere in that speech we think there was an endorsement?
This is more of a Biden 2020 campaign speech than one nominating Andrew Cuomo for governor. pic.twitter.com/xzTtJDRss0

— New York NOW (@NYNOW_PBS) May 24, 2018
Keep tabs on the Democrats. Sign up for news.
Keep tabs on the Democrats. Sign up for news.