DCCC's Actions Highlight DNC's Shameful Conduct
Harvey Weinstein has been accused of rape, and has supposedly flew the country to Europe. Given these shocking events, the only acceptable action for Democratic political groups or candidates that have received Weinstein's money is to return it or donate it. The DCCC became the latest Democratic group to do just that when they announced […]
October 11, 2017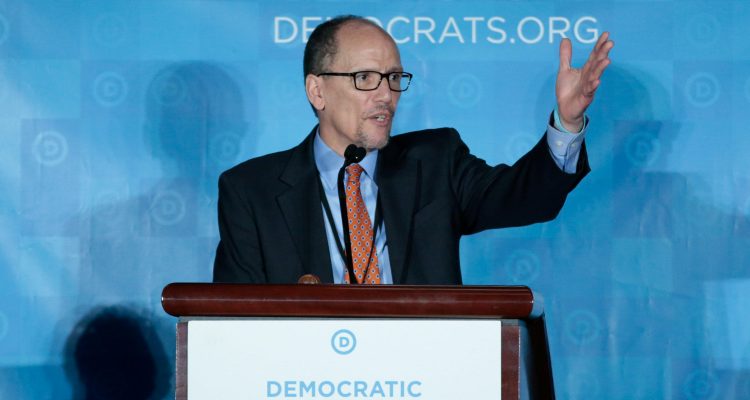 Harvey Weinstein has been accused of rape, and has supposedly flew the country to Europe. Given these shocking events, the only acceptable action for Democratic political groups or candidates that have received Weinstein's money is to return it or donate it. The DCCC became the latest Democratic group to do just that when they announced they would do give every penny to charity:
"The Democratic Congressional Campaign Committee confirmed it has received $23,225 from Weinstein in four separate donations since 1993. The group said all of the money will be donated. 'The DCCC has already cut the check to donate all old Harvey Weinstein money to Futures Without Violence,' DCCC spokeswoman Meredith Kelly said in a statement Tuesday night."
The DCCC's announcement could not be worse for the Democratic National Committee. The DNC's completely self-inflected tough spot comes because while they've received almost $300,000 from the disgraced movie mogul since the 1990s, they're only donating $30,000 of that total. In addition to donating only a small fraction of the money, the DNC also not giving it to charity, instead donating it to three political groups. This has led some, including the Washington Post, to speculate that the DNC's "puzzling" actions stem from their vast "money problems":
"It's understandable why the DNC wouldn't be donating the full $300,000; after all, right now that would constitute more than one-tenth of its net funds (i.e., cash on hand minus debt), which stood at just $2.8 million at the end of August. The DNC has had money problems for years, and it's basically bleeding cash right now."
The DNC's shameful actions have them almost all alone in holding onto their Weinstein donations. They must divest of that money totally and until they do Democrats should make clear that the DNC's half-measures on this important issue are completely unacceptable.
Keep tabs on the Democrats. Sign up for news.
Keep tabs on the Democrats. Sign up for news.