Dem Candidate in CA-48 Has Pre-Debate Meltdown
Before the taping of a debate between Democrat Harley Rouda and Republican Dana Rohrabacher in California's 48th Congressional District, Rouda and his staff completely lost their cool over Rohrabacher being allowed to have notes during the debate: "A video released by "Inside OC" Tuesday shows the contentious exchange, in which Rouda and his staffer protest […]
October 17, 2018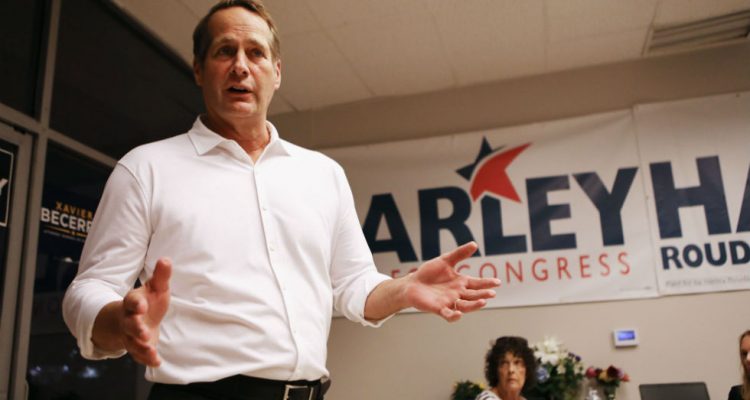 Before the taping of a debate between Democrat Harley Rouda and Republican Dana Rohrabacher in California's 48th Congressional District, Rouda and his staff completely lost their cool over Rohrabacher being allowed to have notes during the debate:
"A video released by "Inside OC" Tuesday shows the contentious exchange, in which Rouda and his staffer protest Rohrabacher bringing notes to the debate. They ask "Inside OC" host and prize-winning journalist Rick Reiff, set to moderate the debate, to remove the notes."
Rouda claimed that there was an agreement that neither candidate could have notes. However, according to the moderator this was never a condition that was agreed upon. Rouda was so upset that he threatened to walk out of the debate.
"Reiff told the assembled men that if Rouda refused to participate, he would proceed with just Rohrabacher and explain to viewers why Rouda walked off. The Democratic candidate relented and agreed to proceed as scheduled."
The scuffle concluded with Rouda's campaign staff calling the debate moderator a "hack."
Watch the full interaction:
Keep tabs on the Democrats. Sign up for news.
Keep tabs on the Democrats. Sign up for news.