Dem Resistance on SCOTUS Vote is Unpopular
A recent NBC News poll found that a majority of Americans want the next SCOTUS nominee to receive a vote before the midterm elections: "More than six in 10 Americans, or 62 percent, said Trump's nominee, who will be announced on Monday, should be confirmed or rejected before the elections in which control of the […]
July 3, 2018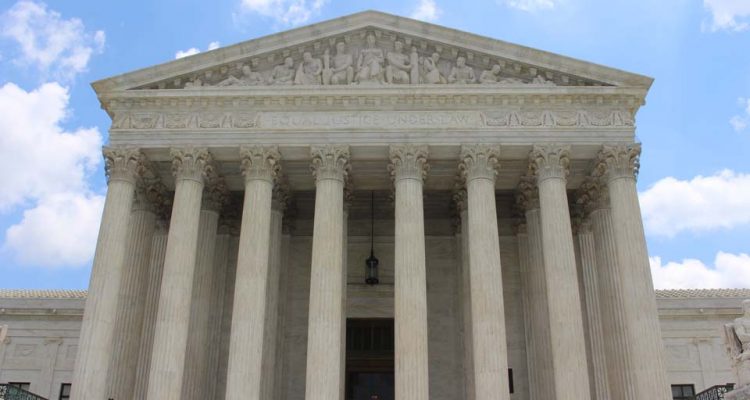 A recent NBC News poll found that a majority of Americans want the next SCOTUS nominee to receive a vote before the midterm elections:
"More than six in 10 Americans, or 62 percent, said Trump's nominee, who will be announced on Monday, should be confirmed or rejected before the elections in which control of the House and Senate are at stake."
However, 36 senate Democrats have stated that they are opposed to holding a hearing on President Trump's nominee until after the midterms.
The @SenateMajLdr should follow his own rule. The Senate should only consider this nomination when a new Senate is seated in January. https://t.co/O2Tz39U5eA

— Senator Bob Casey (@SenBobCasey) June 27, 2018
.@SenBillNelson on #KennedyRetirement says voters should have a voice.#SCOTUS pic.twitter.com/rh9Rf4MXlG

— Christopher Heath (@CHeathWFTV) June 27, 2018
Mitch McConnell should follow the Mitch McConnell rule. Let the American people have a say when women's health and equal rights are on the line.

— Elizabeth Warren (@SenWarren) June 27, 2018
Democrat's strategy of resisting Trump at every turn is not resonating with most Americans and their far-left agenda is likely to deter many voters in this competitive cycle.
Keep tabs on the Democrats. Sign up for news.
Keep tabs on the Democrats. Sign up for news.