Democrat Senate Candidate Barbara Bollier Doesn't Know What the Patriot Act is or What it Does
The candidate for U.S. Senate in Kansas was unable to give a simple answer on the surveillance law implemented following 9/11.
October 7, 2020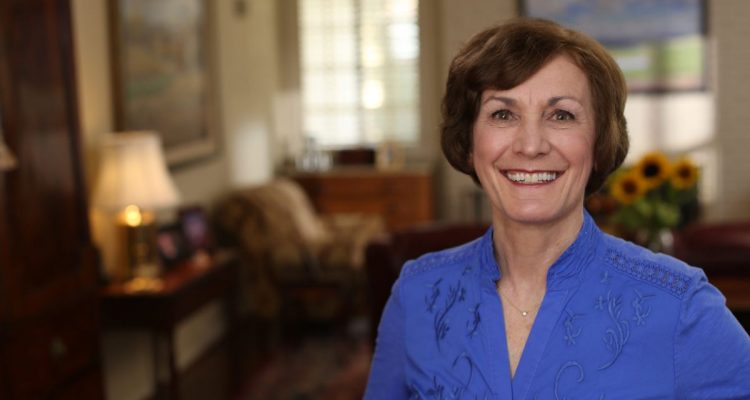 Longtime Kansas politician Barbara Bollier doesn't know what the Patriot Act is or what it does. The Kansas Democrat was asked what her position on the surveillance law implemented after 9/11 was during a recent zoom event with Kansas farmers. Her answer was such a word salad that it's apparent Bollier had no clue what she was talking about.
The Kansas City Star covered the answer.
"Bollier, a state senator from Mission Hills and the Kansas Democratic nominee for U.S. Senate, was asked for her position on the Patriot Act, the 2001 law passed under President George W. Bush that greatly expanded law enforcement's powers of domestic surveillance as part of the War on Terrorism.

"'I haven't read it yet, Joanne,' Bollier said with an awkward laugh. 'Specifically. Tell me what specifically you want to know about that.'

"The questioner responded that her concern was with 'the extraordinary powers that were given to the executive branch under that, perhaps they need to be reviewed.'

"Bollier then interjected that she believed the questioner was asking about 'the ability to impose tariffs, et cetera, unilaterally' and launched into a response about trade policy rather than government surveillance."
Obviously, the Patriot Act has nothing to do with the ability of the President to unilaterally implement tariffs. Bollier's confusion is baffling given that government surveillance is one of the nation's most hotly debated and litigated issues, especially considering the nation's largest-ever intelligence leak revealed the extent to which the Patriot Act's powers have been used by the government. The leaker, Edward Snowden, remains in hiding as a result of the leak.

Keep tabs on the Democrats. Sign up for news.
Keep tabs on the Democrats. Sign up for news.