Democrats Are Struggling To Deal With Their Trump Resistance
As their party faces calls to support impeachment and a rising Resistance movement, Democrats are struggling to figure out how to deal with the question of working with or opposing President Trump, especially after the DCCC released polling showing they need to demostrate an ability to work with him. A number of them in red […]
April 5, 2018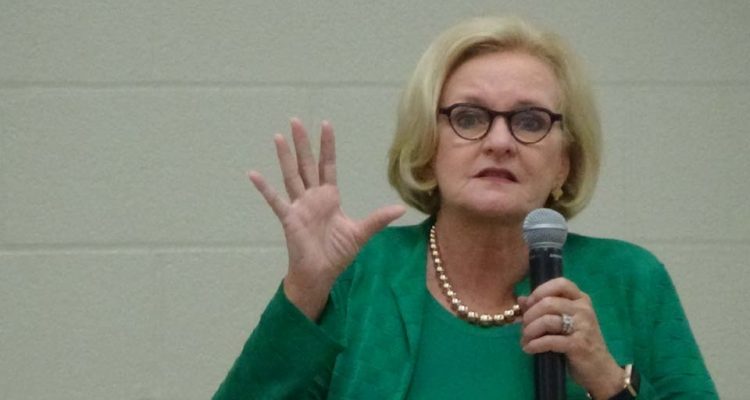 As their party faces calls to support impeachment and a rising Resistance movement, Democrats are struggling to figure out how to deal with the question of working with or opposing President Trump, especially after the DCCC released polling showing they need to demostrate an ability to work with him. A number of them in red states and districts have shown just how difficult it will be to hide their opposition to the President:
In Tennessee, Democrat Phil Bredesen began his campaign by saying he was "not running against Donald Trump," but now is fundraising with former Vice President Joe Biden, who infamously said he'd "beat the hell" out of the President.
In Minnesota's first congressional district, where President Trump won a Democratic seat, Dan Feehan has claimed he won't be talking about Trump much, but regularly attacks the President on social media.
Last month, Missouri Sen. Claire McCaskill said "I know that everybody wants to make this election about President Trump. It's not about President Trump for me in Missouri." McCaskill, however, has criticized voters' election of a "reality TV star president," has attacked President Trump in town halls, and she has consistently voted against the President's agenda.
And in a Republican district Illinois, Brendan Kelly, a "Conor Lamb clone" supported by national Democrats, has said his campaign isn't focused on President Trump, but was publicly attacking Trump before running for office.
And for Democrats considering a change in strategy midstream: a cautionary tale. Early in 2017, Democrat Jon Ossoff lost the special election in Georgia's sixth district after he changed his approach to dealing with Trump. He started his campaign as a member of the Trump resisitance, but ended it by ignoring the President.
Keep tabs on the Democrats. Sign up for news.
Keep tabs on the Democrats. Sign up for news.