Democrats Increasingly Unhinged Response To Tax Reform's Progress
This week, the Senate joined the House of Representatives in passing a tax reform bill. Republicans' efforts came to fruition no thanks to Democrats though, who continued to put partisan politics above letting American families keep more of their hard-earned paychecks. Unfortunately, as Democrats have watched the steady march of the Tax Cuts and Jobs […]
December 5, 2017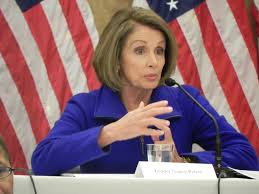 This week, the Senate joined the House of Representatives in passing a tax reform bill. Republicans' efforts came to fruition no thanks to Democrats though, who continued to put partisan politics above letting American families keep more of their hard-earned paychecks.
Unfortunately, as Democrats have watched the steady march of the Tax Cuts and Jobs Act through Congress, their responses have grown increasingly untethered to reality. One such weird response has come from a trio of blue state Governors who actually want to sue the federal government over the bill:
"Governors of three high-tax states said Monday they're considering suing to stop the GOP-backed tax overhaul that limits deductions for state and local taxes. 'We are looking at the legality now. This is double taxation. They are taxing the taxes,' said Gov. Cuomo during a conference call with California Gov. Jerry Brown and New Jersey Gov.-elect Phil Murphy."
This is nonsense, elections have consequences. The second hyperbolic response comes from House Minority Leader Nancy Pelosi. Today, Leader Pelosi tweeted that if California Republicans vote for the tax bill, they should leave the state:
"I want every single California Republican to understand this. Your ideology doesn't come first. Your party doesn't come first. The PEOPLE come first. If you fail to recognize that, you don't belong here."
Leader Pelosi needs to get her facts straight, given that Republicans' tax reform bill would allow the typical family to keep a significantly greater portion of their salary. Sadly, both of these responses are right in line with the entire Democratic Party's attitude during the tax reform debate. The Party would much rather try to score political points with their far-left supporters than reform our tax code and give the economy a significant boost.
Keep tabs on the Democrats. Sign up for news.
Keep tabs on the Democrats. Sign up for news.