Divisive, Expensive Primaries Loom For Congressional Democrats
This year, far-left activists in the Democratic Party have shown an increasing appetite for taking on the major establishment figures in the Party. Buoyed by Senator Bernie Sanders' enduring anti-establishment rhetoric, these extreme activists are plotting to take on figures like Senator Dianne Feinstein (D-CA) next year, who has struggled in this new environment. A […]
September 28, 2017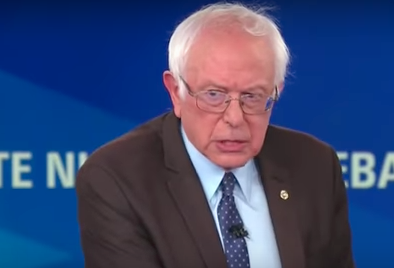 This year, far-left activists in the Democratic Party have shown an increasing appetite for taking on the major establishment figures in the Party. Buoyed by Senator Bernie Sanders' enduring anti-establishment rhetoric, these extreme activists are plotting to take on figures like Senator Dianne Feinstein (D-CA) next year, who has struggled in this new environment. A new poll on Senator Feinstein's electoral chances, shows the tough road she has ahead of her, with half of California voters saying she should retire:
"Half of likely California voters say Sen. Dianne Feinstein should not run for re-election, according to a new poll conducted by the Public Policy Institute of California. Forty-six percent of California adults and 50 percent of likely voters say Feinstein should not seek a sixth term, according to the poll."
The impetus for the growing anti-Feinstein mood in California is her unwillingness to bow down to the wishes of the radical fringe on issues like single-payer:
"Feinstein, a centrist Democrat, has been criticized by progressive activists for her skeptical view of single-payer health care and support for some of President Donald Trump's earliest nominees. She was booed after telling an audience last month that it could be possible for Donald Trump to become 'a good president.'"
Adding to the headache for establishment Democrats is the fact that Senator Feinstein's primary is going to be just one of many the Party faces. According to a new Politico report, many Democrats are afraid of "an unusual number of expensive, hard-fought primaries" in 2018:
"The wave of money could give Democrats more flexibility than ever to target a broad range of House seats, gubernatorial mansions and state legislatures next year. It could also fuel an unusual number of expensive, hard-fought primaries featuring candidates backed by different groups in the progressive ecosystem."
The Democratic Party is still a party without an identity. Unfortunately for their Party coffers, it appears this soul-searching will be fought out in acrimonious primaries across the country next year.
Keep tabs on the Democrats. Sign up for news.
Keep tabs on the Democrats. Sign up for news.