DNC Is "Reeling," As Perez's Political Inexperience Magnifies Problems
The Democratic National Committee just completed their fall meeting, and the coverage of the affair was overwhelmingly negative. Dominated by the still-simmering feud between Bernie Sanders supporters and the Democratic Party establishment, the DNC meeting marked yet another bad hand in the Party's long losing streak. Given that the Democratic Party is short on ideas, […]
October 23, 2017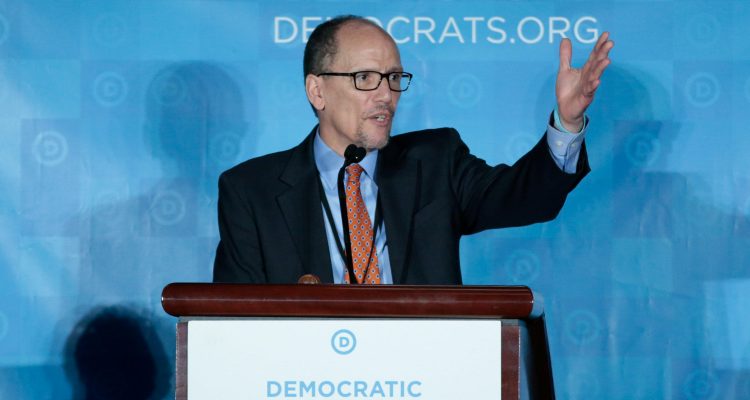 The Democratic National Committee just completed their fall meeting, and the coverage of the affair was overwhelmingly negative. Dominated by the still-simmering feud between Bernie Sanders supporters and the Democratic Party establishment, the DNC meeting marked yet another bad hand in the Party's long losing streak.
Given that the Democratic Party is short on ideas, but long on internal warfare, it's no surprise that their fundraising is decidedly lackluster. According to Politico, the DNC's fundraising is so anemic that they're even "[struggling] to raise enough money to cover its basic promises":
"The Democratic National Committee is reeling, facing a turnaround that's proving a much bigger lift than anyone expected as it struggles to raise enough money to cover its basic promises. Many donors are refusing to write checks. And on-the-ground operatives worry they won't have the resources to build the infrastructure they need to compete effectively in next year's midterms and in the run-up to 2020."
Additionally, the headwinds facing the DNC have been magnified by the political inexperience of Chairman Tom Perez:
"The financial challenges reflect a broader struggle at a committee led by a chairman who is new to party politics — and on a steep learning curve at a time national Democrats are still searching for an identity after a historic loss. And it's not just donors who are staying away as the Perez-led group promises an expansive set of new investments and innovations. The party's old leaders, led by former president Barack Obama, have kept their involvement to a minimum, as well."
The DNC's financial peril "could have serious repercussions for the party in the coming years," and as Nebraska party chair Jane Kleeb points out, there's no "magic tagline" that'll turn things around. The DNC is in for a long slog rebuilding.
Keep tabs on the Democrats. Sign up for news.
Keep tabs on the Democrats. Sign up for news.