June 29, 2018
Do These Dems Want to Abolish ICE Too?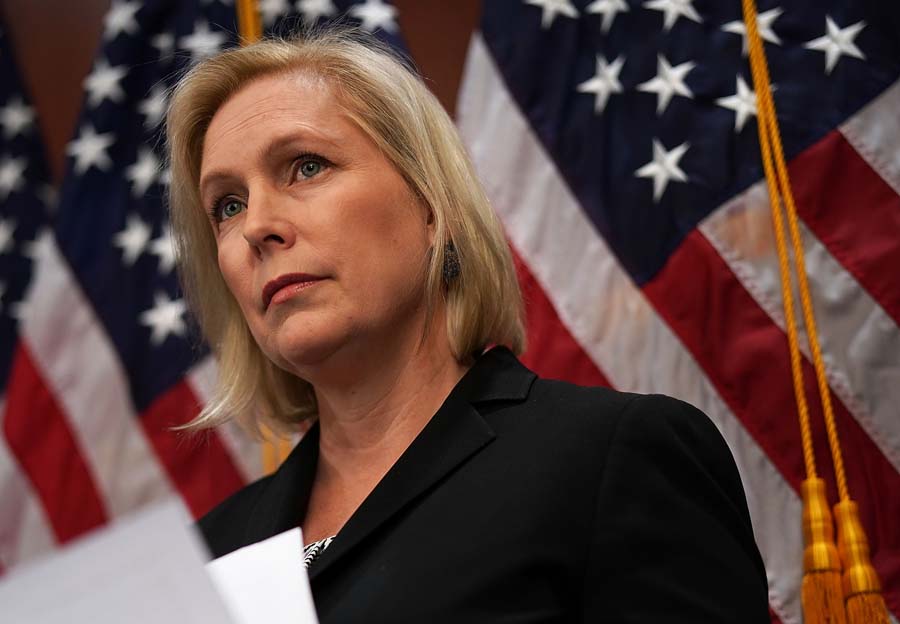 Yesterday, New York Senator and 2020 hopeful Kirsten Gillibrand called for ICE to be abolished on CNN's Cuomo Prime Time:
"We believe that we should protect families that need our help and that is not what ICE is doing today. That's why I believe you should get rid of it, start over, reimagine it, and build something that actually works."
There are quite a few Democrats on the ballot this fall who have aligned themselves with Gillibrand by taking money from her PAC, Off the Sidelines. This raises the question: do they stand with Gillibrand and want to do away with our immigration enforcement agency?
Of those running for Senate, Kyrsten Sinema, who represents the border state of Arizona has taken $31,000. Nevada's Jacky Rosen has banked $20,000 and Heidi Heitkamp, Claire McCaskill, Tammy Baldwin, Amy Klobuchar, and Debbie Stabenow have all taken $10,000 each.
The following Democratic House candidates have all received $5,000 from Off the Sidelines:
Dana Balter (NY-24), Cindy Axne (IA-03), Angie Craig (MN-02), Abby Finkenauer (IA-01), Ann Kirkpatrick (AZ-02), Susie Lee (NV-03), Amy McGrath (KY-06), Katie Porter (CA-45), Haley Stevens (MI-11).
These candidates in competitive races will have to answer for the hard left shift their party has taken in the immigration debate.