August 8, 2018
Donnelly Doubles Down on Support for Iran Deal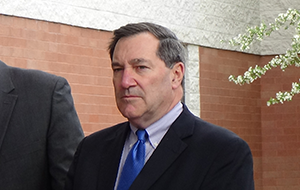 Indiana Democratic Senator Joe Donnelly has long supported the Iran nuclear deal, stating it was "right for America." The deal has since been shown to be detrimental to American foreign policy, by potentially allowing Iran to increase their nuclear enrichment capability. Not deterred by the facts, Donnelly reaffirmed his support for the deal yesterday, stating:
"I've always been a strong supporter of sanctions against Iran to hopefully get them to act in better ways, but also one of the greatest benefit of the agreement that was in place is that all material was taken out of the country. 98 percent of it."
Donnelly's inability to fully recognize the flaws with the agreement shows he is weak when it comes to recognizing our national security threats.