November 13, 2017
Donnelly Returns Podesta's Dirty Cash, Spotlighting Five Senate Democrats Who Have Not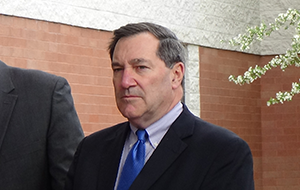 Democratic power-lobbyist Tony Podesta's unethical actions have already caused significant damage to his career and his lobbying firm. Now his actions have embroiled Democratic Senators who have courted his support. Last week, Senator Joe Donnelly said that he would be returning the $2,000 Podesta gave to his campaign:
"But this past week, Rokita did seize on another aspect of the Mueller investigation, hammering Donnelly on reports that he accepted $2,000 from Manafort associate Tony Podesta, whose brother John served as Hillary Clinton's campaign chairman… Donnelly told FOX59 he would be returning the donation. 'It's a minimal amount, and I'm more than happy to send it back,' said Donnelly."
Yet in doing so, Senator Donnelly has shined a light on five other Senate Democrats, all up for re-election in 2018, who have taken Podesta's money:
Podesta donated $1,500 Senator Claire McCaskill
Senator Heidi Heitkamp received $1,000 from Podesta
Podesta gave Senator Tammy Baldwin $1,000
Senator Joe Manchin received $1,000 from Podesta
Podesta donated $1,000 to Senator Jon Tester
These five Senate Democrats must do the right thing and return Podesta's dirty campaign cash. Unless they do so, this will be an issue that does not go away.