Editorial Boards, Former Senior Obama Official Slam Elizabeth Warren's Fairy Tale Medicare for All Funding Plan
Elizabeth Warren's plan is based on 'dubious assumptions,' consequences could include 'shortages of doctors, facilities, or services.'
November 7, 2019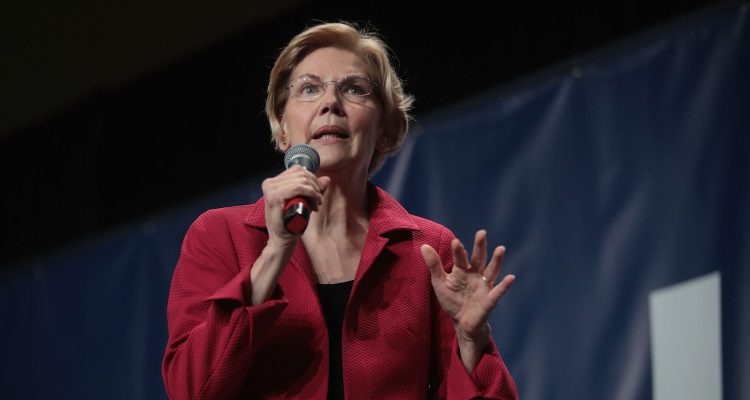 Washington Post: Bernie Sanders's and Elizabeth Warren's health-care plans sound too good to be true. They are.

"They pretend that the United States wouldn't have to make any of the trade-offs other nations have had to make. They promise fantastically generous benefits, no premiums, co-payments or other cost-sharing, and a miraculously low price tag. It's fiction."

"Ms. Warren gets there by making some extremely dubious assumptions. First, she claims she can drop the price of prescription drugs deeply below what Medicare currently pays — and even below brand-name prices in Canada. Even if this were politically possible, it would raise huge questions about defunding the research, testing and diffusion of new therapies."

"Under-administering a system in which the government would set prices, when it is unclear which price levels for which services would strike the right balance between cost, quality and patient access, could easily lead to shortages of doctors, facilities or services, particularly when Ms. Warren would impose a hard upper limit on costs. Scant oversight of a system in which patients are promised unlimited care at no cost is an invitation for waste, fraud and abuse."

"Former treasury secretary Lawrence H. Summers warns that Ms. Warren would so clobber upper-income Americans that she would risk a stock market crash and a recession."

Dallas Morning News: Elizabeth Warren's health care math is a populist dream — and fiscal nightmare

"Now that the real costs of Sen. Elizabeth Warren's health care plan have been pried into the public spotlight, it is clear to us why she was so reluctant for so long to talk about the price tag of Medicare for all.


"After all, would you be eager to put numbers to a shell-game of a plan that would bankrupt the United States, tax Americans into the poor house, and drive the national debt to unforgivable levels?"

"The numbers — $20.5 trillion in new taxes — don't add up, and the impact on an overtaxed economy, including the middle class, would be catastrophic."

"Warren also is being less than candid when she says that the middle class would not face higher taxes…This top-heavy tax scheme is not affordable and will not allow middle class workers to walk away unbruised. When companies face onerous tax burdens, jobs disappear. And when jobs disappear, economic growth flames out."

MSNBC: Steven Rattner Rips Apart Sen. Elizabeth Warren's Medicare Plan

Keep tabs on the Democrats. Sign up for news.
Keep tabs on the Democrats. Sign up for news.